If you are creating a comfortable and fertile garden then you will need tall planters. It will be more convenient to care for seedlings, herbs or flowers. Pots with legs are preferred by older people to make it more comfortable for them to remove dried leaves, water plants, and so on. Other people find it better because they can put various chairs, things or garden tools under the slide. This solution significantly saves space. Especially, if your garden area is small. Of course, these planters with legs can be used on a terrace, veranda or balcony. The modern market offers various types of flower pots: wooden, ceramic, fiberglass, corten steel planter, plastic and so on. It is much easier to buy this from the store but it will be better to build it yourself.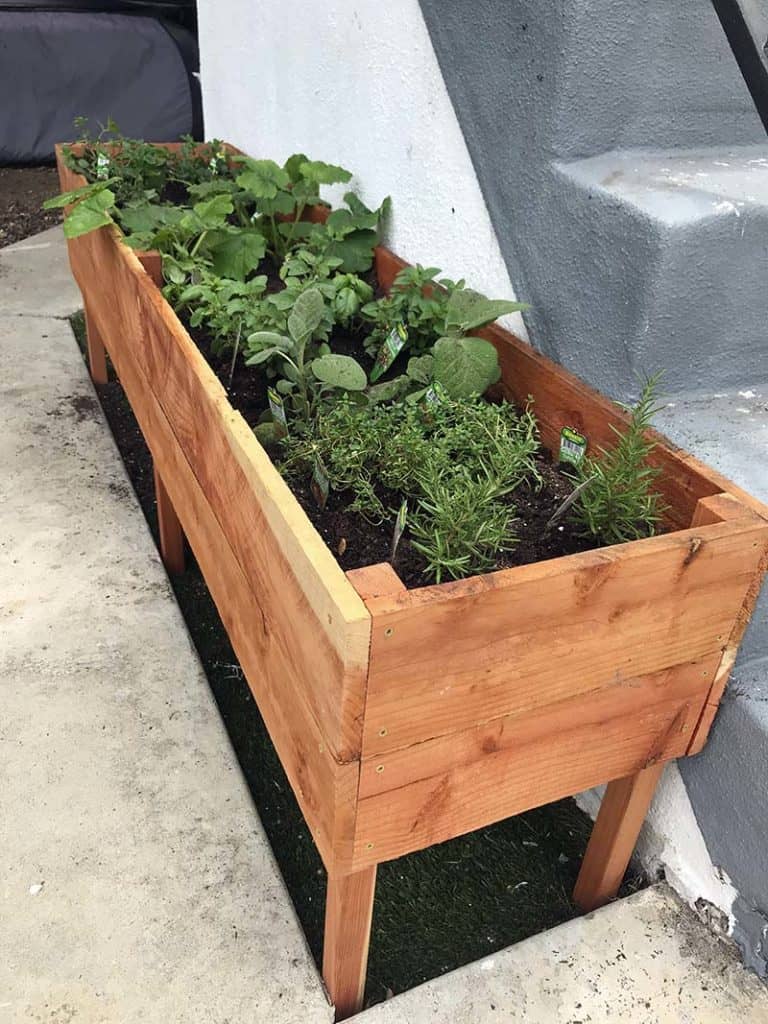 What tools do you need?
Small beds with legs will be easier to move, even with soil. Even if these are small containers for flowers and plants. You can do higher or lower types. Tall ones will be ideal for climbing plant types. In any case, you need tools to build such a structure. It is best to work with wood because such material is easier for homemade homework. Prepare these things and free up space. Be prepared that the area for construction will need to be cleared after work. Take the following tools:
Scissors.
Cordless drill.
Saw
Indelible marker.
Staple gun.
Cotton rags.
Tin snips.
Latex gloves.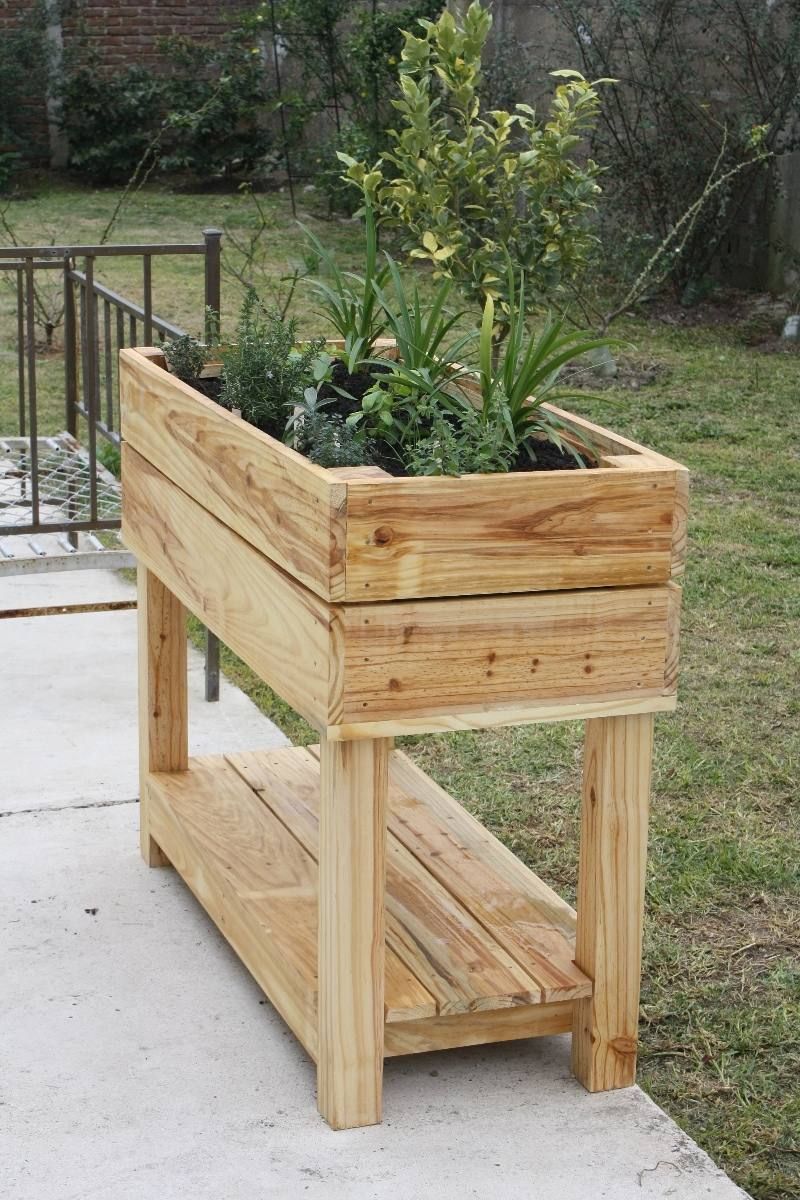 Step-by-step instructions on how to build a box on legs
Now it's time to work. It will not be difficult if you have been working with wood. You need accurate measurements and care to get the perfect flower box.
Step-by-step instructions will help you with the work plan.
Prepare the boards. You need four sides for the walls and one for the bottom. Also think about the length and thickness of the legs.
Pay attention to the legs. Any type of wood must be treated with a copper preservative. This will make the material more durable and resistant to the harmful effects of moisture, temperature and humidity.
Collect the box. Use screws and metal fasteners to connect the parts. You should have a reliable and durable box.
Now turn the box over so the bottom is on top. This position will make it easier for you to attach the legs. Better to drill holes and insert screws. Some experts offer cutting out elongated sticks and sticking them into the holes of the box using glue. You can also attach it in the corners using straight fasteners.
You need to cover the bottom and walls of your box with a special cloth. This is necessary to give space for the soil. Secure all sections of the fabric with a stapler.
Now you need to add to the soil to plant the plant. Such a box will be very stable because the ground will add weight.
Any plant can be grown in these boxes. But it is important to remember that watering should be moderate so that the roots of the plants do not rot. The boxes can be of different shapes. Do not add soil to the brim, it is better to leave 3-5 centimeters.
Tips for creating flower boxes with legs
There are some simple tips on how to simplify the process of building these flower boxes. If you have not found the boards to make the walls and the bottom, then find a special sawmill service. There they will cut the necessary pieces for you at a reasonable price. If you want to paint the box, then do it outside. The inside of the cover will be covered with a cloth. If you have made drainage holes in the fabric, you will need to place a mat or container under the drawer to collect waste water. Cover the wood with a special varnish to protect the material from temperature extremes and rot.