COVID-19 Update: We are open for business as normal under new Government Guidelines. See More for details.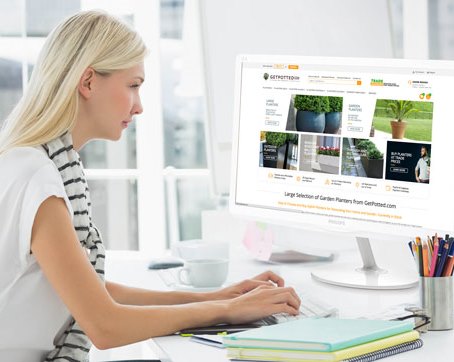 Hello!
We are Arthur and Nina, founders of the online store, GetPotted.com. We'd like to tell you a story about GetPotted.com. Company Registration no: 10285396. VAT Registered: GB 248 4495 71
2016
We launched GetPotted.com in 2016. We noticed there were a lot of flower lovers, gardeners and people around us who like decorating interiors, terraces, and patios, as well as people who are looking for stylish pots for their gardening, interior design or landscape design business.

We dreamed of doing something really
important for these people, and therefore launched the Getpotted.com
site.
Of course, there are many small flower shops and garden centres. We offer exclusive planters, the range and the quality of which are quite impressive. But in these times, they are not enough to satisfy the high demands of true flower lovers!
Our mission is to become the best place for you to find planters, garden furniture or flowers.
With us you can bring more beauty and comfort to your home, garden or office.
Today
We strive to create long-term relationships with our customers. For this reason, we have developed 5 core responsibilities:
Provide a fantastic range of planters, artificial plants, garden furniture and accessories

Offer low prices for quality goods for all customers

Deliver exclusive service and consultation for every customer

Take responsibility for every order placed by our customers

Constantly search for new ideas to make our customers happier.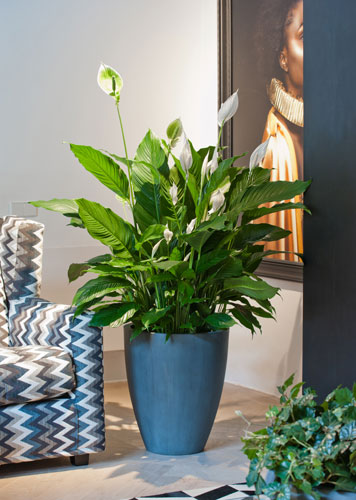 We offer you more than just goods. All our planters are very stylish and functional. At our online store you
can find the best selection of flowerpots from the UK, Europe and Asia.
The garden furniture and outdoor fireplaces we offer make the everyday lives of our customers more comfortable and easy.
Getpotted.com partners with websites and blogs about lifestyle, interior & landscape design, and gardening. As our visitor, please enjoy the benefits below:
Tomorrow
We will always make Getpotted.com the best place to do your shopping so that you can bring more beauty and comfort to the world around you. We also pledge to be a reliable partner for any individual or business that needs flower pots, plants or gardening accessories.