With the help of pots, you can effectively divide large spaces into functional zones.
First you need to understand the strength of zoning your require. Do you just need subtle visual divisions using low plants, or separate distinct zones marked off by tall pots or tall plants? And keep in mind that zones can be separated both visually and smoothly from one another.
The IDEALIST brand is our own leader among pots used for zoning, and includes a wide assortment of products for modern zoning ideas, from classic pots to dividers and columnar and round pots.
VIEW IDEALIST PLANTERS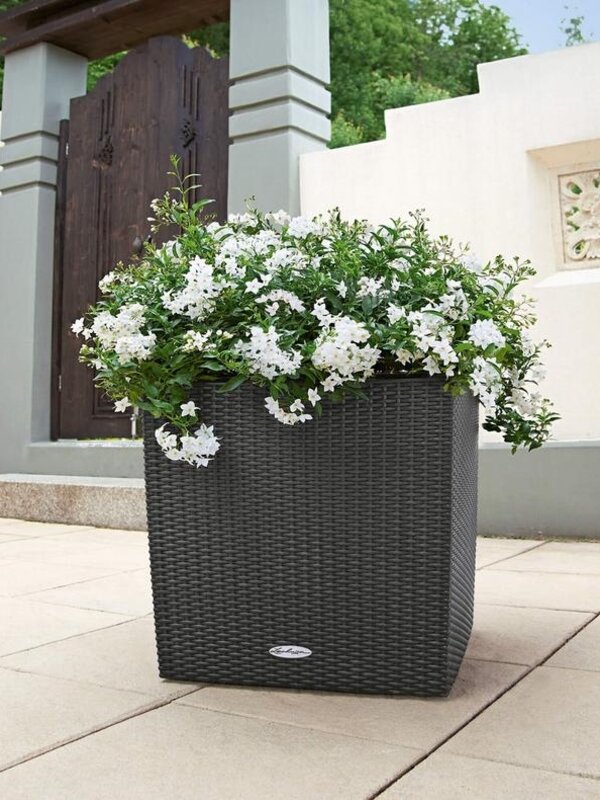 Front Garden
You can separate your front garden from your neighbors or from the street with the help of low-level or medium-sized dividers with flowers or small deciduous plants. Another idea is to arrange models in a row along the paths to the house in order to visually distinguish the passageway from the green zone. The pots themselves can also be a great alternative to garden fencing.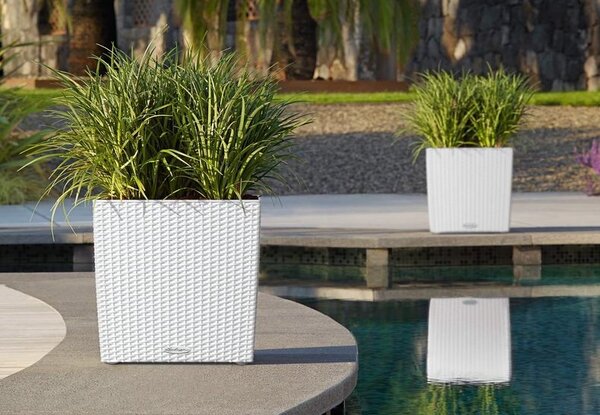 Patio or terrace
As a rule, covered terraces, gazebos, patios and barbecue areas are zoned. The entrances to these zones can also be indicated by a pair of high pots.
You can stylishly indicate these zones around the perimeter or separate the cooking zone from the rest area. If the patio is adjacent to the neighbors, you can create visual protection with high dividers and appropriate tall plants.
If there is a pool, it should be protected around the perimeter by low dividers spaced approximately 3-4 meters from one another.
VIEW OUTDOOR PLANTERS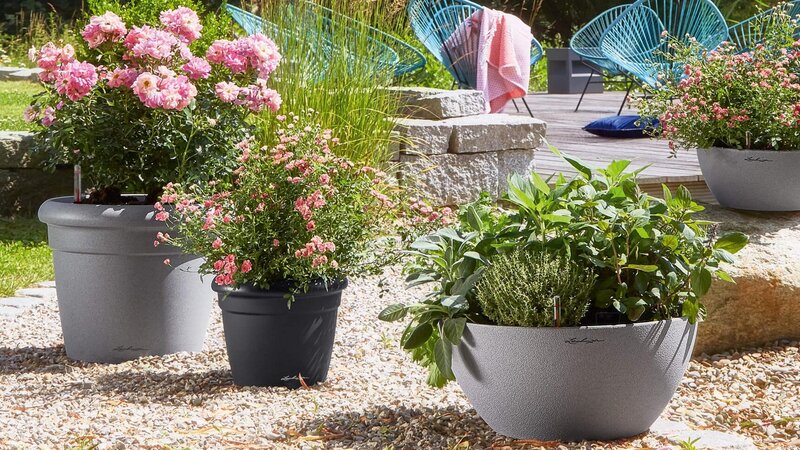 Garden
The English garden is, first and foremost, a garden with a well-thought-out structure. Its main purpose is to create a walking area, with landscapes and series of objects that you want to walk around and admire endlessly, against whose backdrop not only the body, but also the soul can relax. The "set" of mandatory zones and facilities in such a garden is limited to a rather strict list of generally accepted techniques that complement the house. A large lawn, a front garden, an arbor or a pavilion, a fruit tree or orchard with an ornamental garden, a pond - these are the objects that are present in the traditional English garden. Zones are divided with trimmed green hedges or pots.
VIEW GARDEN PLANTERS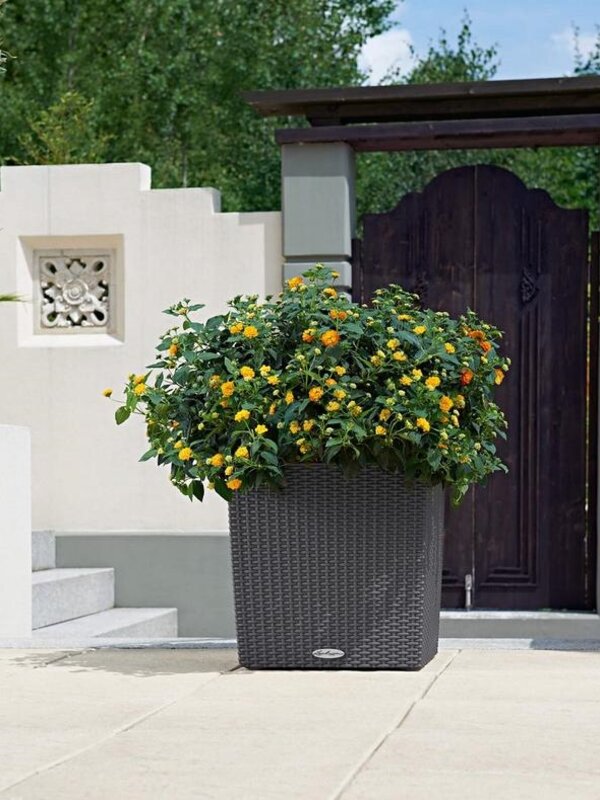 Playground
We recommend furnishing the playground with high pots around the perimeter so that children are in no danger of colliding with corners. Inside this zone you can place a sandbox, a children's camp or benches for parents. Deciduous plants are recommended, because children of different families gather at such sites and someone may be allergic to pollen.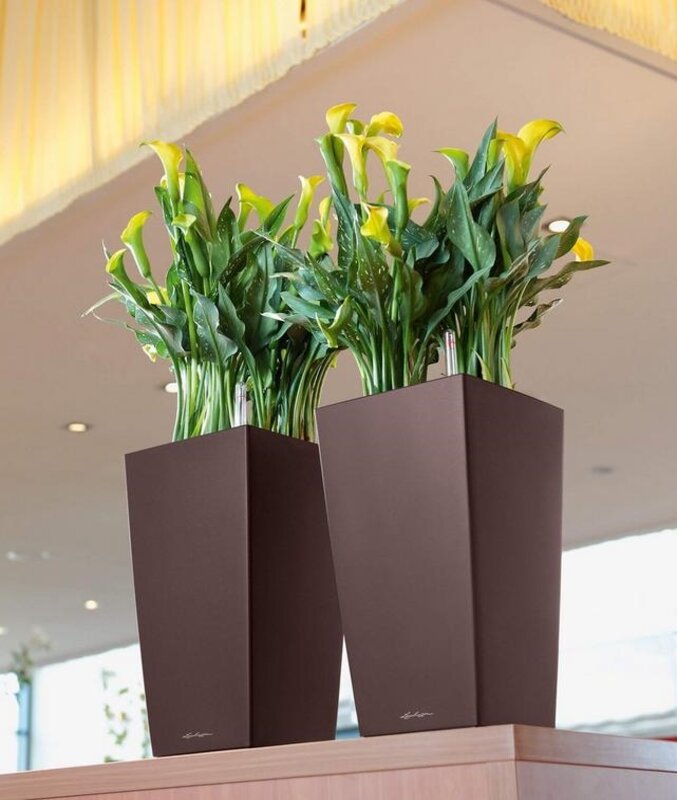 Take note!
The main advantage of utilizing pots for zoning is their mobility. To designate the boundaries of a zone, it is not necessary to split a permanent flower garden, or plan a site in advance by marking permanent zones. Despite their massive appearance, IDEALIST pots are fairly easy to move. You can periodically rearrange them to accommodate new situations or to create new zones for landscaping.