Growing your Orchids – from Watering to Choosing the Orchid Pot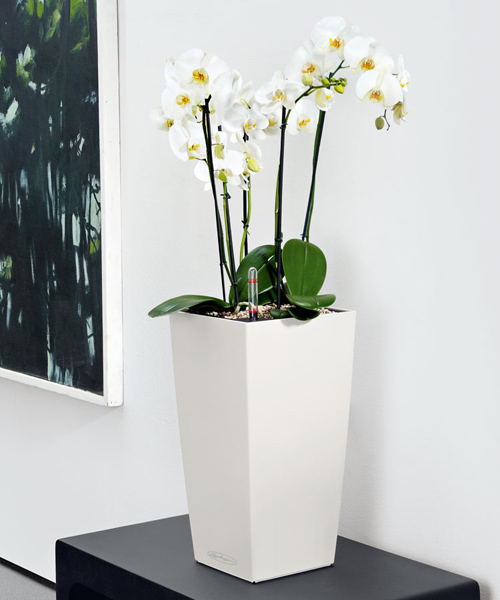 Orchids are an ever-popular indoor potted plant. While the exotic flower is widely available, many are not sure how to care for an orchid to keep it blooming. This article is designed to help you take those first steps to replanting your new flowers into indoor pots and having them in your permanent flower collection.

New orchid pot as a first step

The first thing to do with any store-bought orchid is to enjoy the bloom. After the bloom is spent, go ahead and cut off the dead flower-head with a sterile tool and prepare an orchid pot for replanting. Each variety of orchids will require a slightly different vessel. For some, like Vanda plants, glass vases without compost are ideal, yet for the majority, any quality planter is a great option. Make sure that your orchid pots feature wide drainage slits so that water can easily escape.

To repot your plant, remove it from the plastic orchid pot that it came in and carefully remove as much of the moss as you can. Cut away any rotten or blackened roots leaving only healthy roots, which should be white and firm. Set the plant into the new orchid pot and fill in around it with potting mixture. Eventually, new roots will grow through the potting mixture and attach to the pot itself, thus anchoring your Phalaenopsis.



Watering your Phalaenopsis

Since these kinds of plants are native to tropical rainforests, people mistakenly assume that they need to be watered several times a week. However, watering this frequently will kill the roots of any plant pretty quickly.

As a rule, home-grown Phalaenopsis in pots should be watered every 5 to 12 days, but this will depend on the particular plant and the environment in which it is being grown.

When it comes to watering, the three basic types of plants have different needs, so be sure to read the label. There are those required to be kept moist at all times; those that should be allowed to nearly dry out between watering in low growth periods, and those that should always be allowed to dry out a little between watering.




Economising your effort

A great time-economising solution is to buy self-watering pots, which provide optimal levels of moisture. Consider LECHUZA planters, which are known for their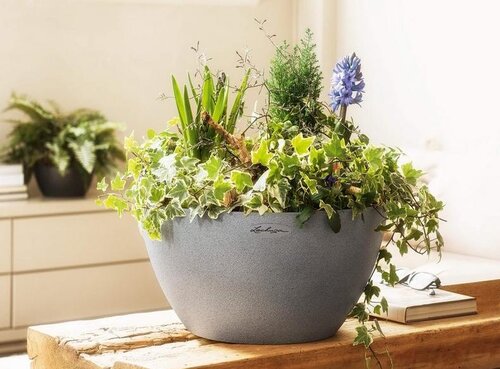 premium quality and variety of looks to suit any space design. How to plant your Phalaenopsis into LECHUZA planter you can read here.

One of the models of orchid pots we recommend is the award-winning LECHUZA Delta 20, which is a stylish orchid bowl that would suit a modern interior. If you are looking for a larger rectangular orchid pot, have a look at LECHUZA Balconera with a finish perfect for a cottage-style interior. Another option is LECHUZA Cararo - a rectangular orchid pot that could work as a room divider.

At Getpotted.com online shop you can buy a superb plant pot – large or small, varying in price, look, and colour with prompt delivery within the UK.