How to plant and grow plants in plastic pots: use guide
Most lovers of home plants and flowers prefer to choose plastic planters because they are comfortable and inexpensive. Also, such material can have different shapes and colors to suit any decor and interior. Plastic plant pots manufacturers offer stunning design solutions for indoor and outdoor use. This material is lightweight; it is very convenient for large plants so that the container will not be too heavy. The low price allows you to change the planter more often when the plant grows or the box is deformed. It is not difficult to choose, transplant and grow plants in such pots.
Helpful tips for choosing a plastic pot
First, you need to consider the size of your plant, especially its root system. You cannot plant a small plant in a large pot because its roots receive more soil and moisture, which can lead to decay. A container smaller than the roots is also not convenient because the limited space will prevent the roots from growing.
The choice of pot type is also important: open or closed. It is important to take into account the peculiarities of growing flowers - on the balcony, window, in the house, garden, yard and more. Household types are less durable than outdoor ones, since it is important to protect the material from temperature extremes and sunlight.
The shape of the pot is a personal choice based on your personal preference. Think about color and design. Then you are only left with a question of price. These pots are inexpensive, but they also vary in price. Consider all the points to choose the best option for your budget.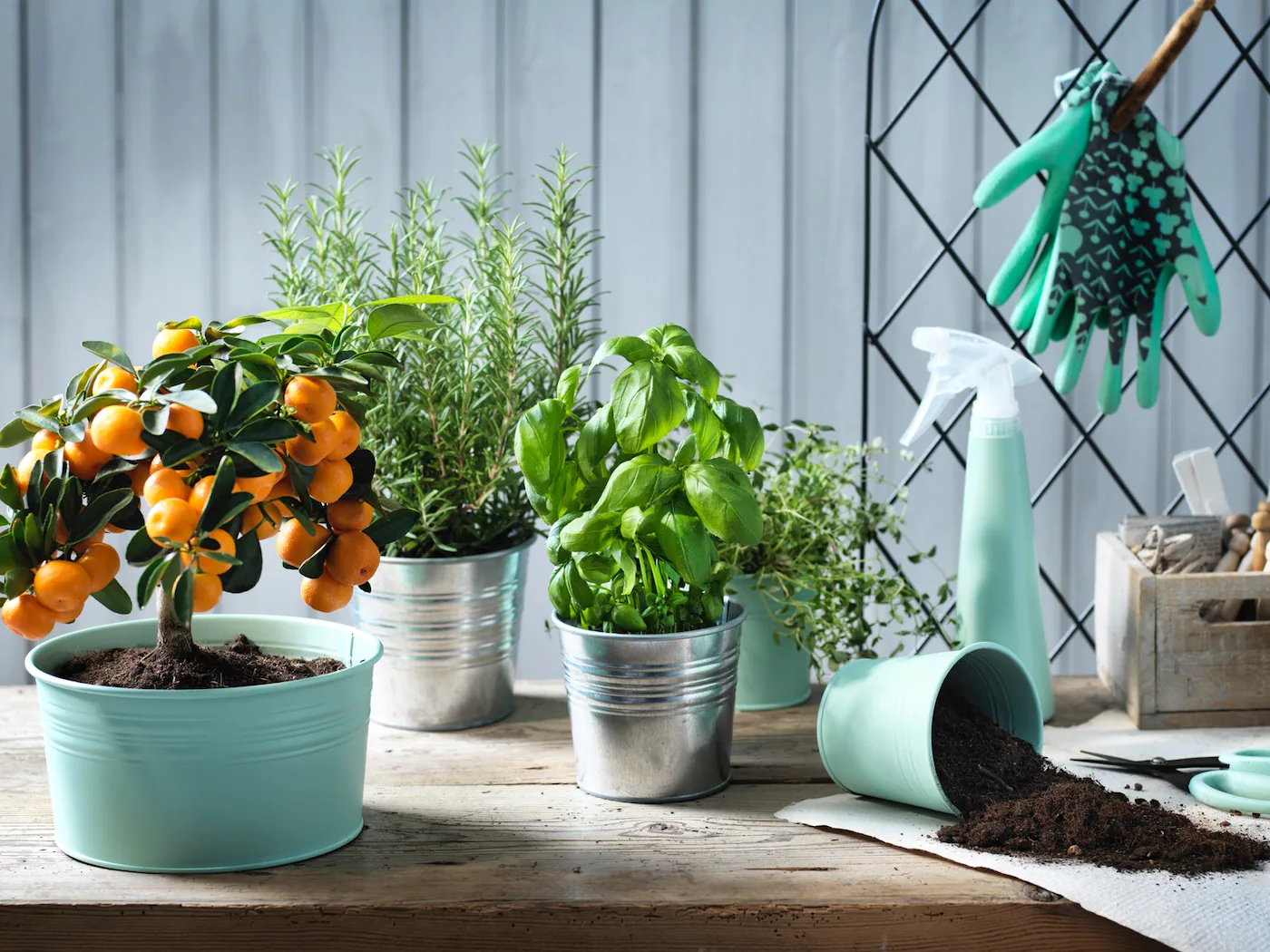 Planting and growing plants in plastic pots
Some growers believe that plastic is harmful to the soil and roots of the plant, but this is not so. Now manufacturing companies are closely monitoring the composition of plastic containers so that there is no dangerous Bisphenol A (BPA) inside. The plant is transplanted as usual (first make a drainage hole). The distance between the walls of the pot and the roots should be about 2-3 cm for the plant to grow comfortably.
Plastic planters are flexible and durable but also have a shelf life. If you grow plants in the yard, then you need to change the container from this material every 3 years. Some types of plastic are more resistant to weather changes and are replaced every 5 years.
Growing plants in plastic pots at home is very easy. These containers are easy to clean and easy to move due to their light weight. There is one inconvenience this is instability if you have chosen a large size and a tall plant. But this problem can be solved by using a special mount with a stand. Plastic planters can also be used for growing seedlings.
Some experts advise choosing plastic containers for growing orchids, which are very finicky and capricious. The flowers get good ventilation at the bottom, the water flow is correct and the liquid will not stagnate. Orchids also receive an optimal microclimate inside the box, which will make them beautiful and durable.
Benefits of choosing plastic pots
The first and most important advantage is the cheap cost of plastic planters, especially when compared to ceramic, metal or clay pots. The plastic pot cannot be smashed or broken. It will last you a very long time even if you put it on the street, yard or garden (there is a durable type of plastic for outdoor plants). This flower planter is suitable for almost any type of plant, even the most capricious. Another advantage is the aesthetic appearance; modern models of plastic pots are real objects of art for every taste. Make your home beautiful and present your plants with trendy and stylish pots for their health and well-being.