Use these Ideas to Decorate Your House
The sun rises higher every day, and the voices of the birds sound louder, which means that spring has finally arrived. It is a time to renew feelings and emotions, to purify your thoughts and your home. After all, both are closely connected and in order to feel at your best and most cheerful with the onset of spring heat, it is necessary to transform your house just as you change your wardrobe.
We all know what the spring looks like, what fragrances and colors it brings with it, so our interiors should be filled with shades of awakening nature: the luscious green of the first grass, the white of clouds and snowdrops, the clear blue shades of the sky, yellow, pink, lilac, red. But any changes must begin with a general cleaning, during which it is necessary to get rid of unnecessary old things cluttering up our space.
A fresh spring mood involves a large amount of light and air, so cleaning the apartment isn't complete until you've done a thorough washing of windows, and all smooth and shiny surfaces. You will immediately feel how much easier it is to breathe.
Most people often don't have the opportunity to make wholesale renovations for the new season. But it is possible, with only a little effort, to make your space feel utterly fresh and new with a simple cleaning and some easy rearrangement of furniture.
Tip: A competent arrangement can visually expand a small room. One strategy is to place pieces of furniture along the walls of the room. Conversely, by placing furniture in the room's center, you can create a harmonious feeling of spaciousness.
Simple ways to decorate a house by spring
Sometimes we want to create something new with our interior, but without investing a significant amount of money. In this case, there are many simple and effective methods we can use, so that the live and vibrant colors of spring fill our homes.
FLOWERS ON WALLS
For this design idea, you should select a single wall to which the floral pattern will be applied. You can choose naturalistic, stylized or naive schematic plant motifs, depending on the room and its general style. This form of decoration is equally suited for living rooms, bedrooms, kitchens and offices. There are many ways of applying your patterns, including wallpaper, stencils or painting.
Cabinets in the loft style can be imbibed with floral motifs by painting with a "graffiti" technique on a white brick wall.
It could take up to one day to apply floral-print wallpaper to a wall behind the head of the bed. Ultimately, your bedroom will achieve a beautiful spring character.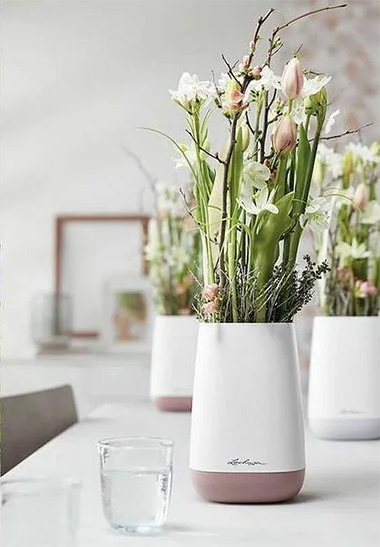 LIGHT CURTAINS
To accentuate your windows, older heavy curtains of dense fabrics should be replaced with airy, transparent curtains of light and breathable materials such as flax, cotton, silk, taffeta, air organza or tulle. Such curtains could be decorated with vegetative and geometric patterns.
A special light can be acquired by any room featuring a well-chosen curtain design, such as an exotic curtain pattern of bright colors.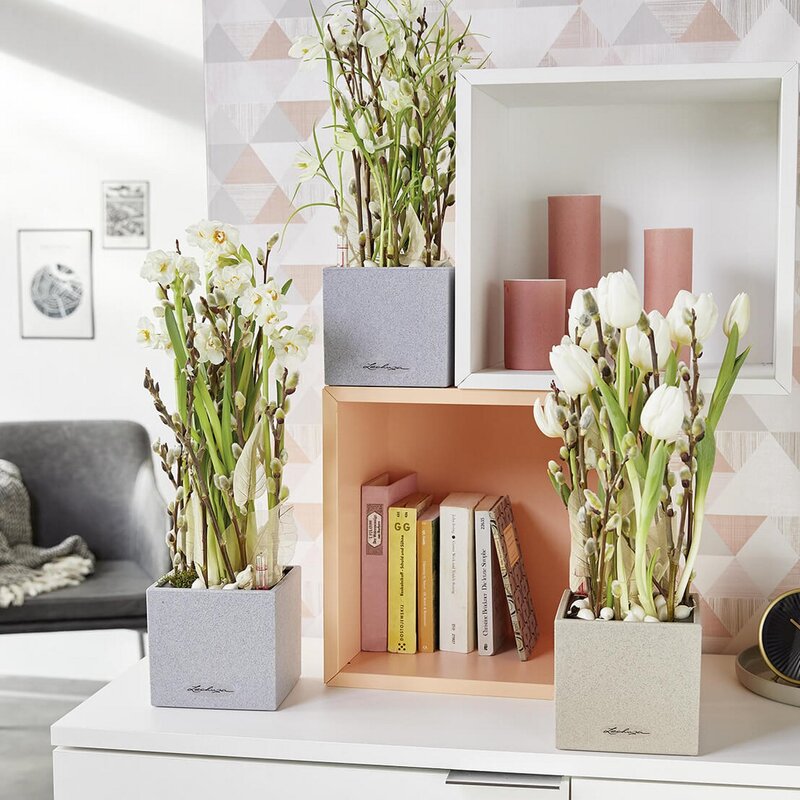 TEXTILE
Ideally, a house should have two or three options for removable covers for upholstered furniture. This way, with the advent of the warm season, you can easily conjure in the rooms a spring atmosphere, replacing the "winter" upholstery "spring".
It is not necessary to change the appearance of all your furniture, as you can choose one fairly large object (a sofa or chair, for instance), whose vibrant new color will refresh the general appearance of an entire room.
A simpler and more budget-friendly variant of creating spring decor would be through bright floral patterns of pillows, which skilled housewives can sew with her own hands.
In addition to these more visible transformations, you can also add a subtle note of spring freshness in the form of picturesque bed linen made of satin, silk or cotton.
A bedroom done up in the country or Provence style will become even more charming if you choose an original set of linens made in a patchwork design.
CARPETS
Another simple method for creating a spring interior is colorful carpets or catchy paths, saturated with juicy shades of spring. You can use them in any room to liven up the tone of a room.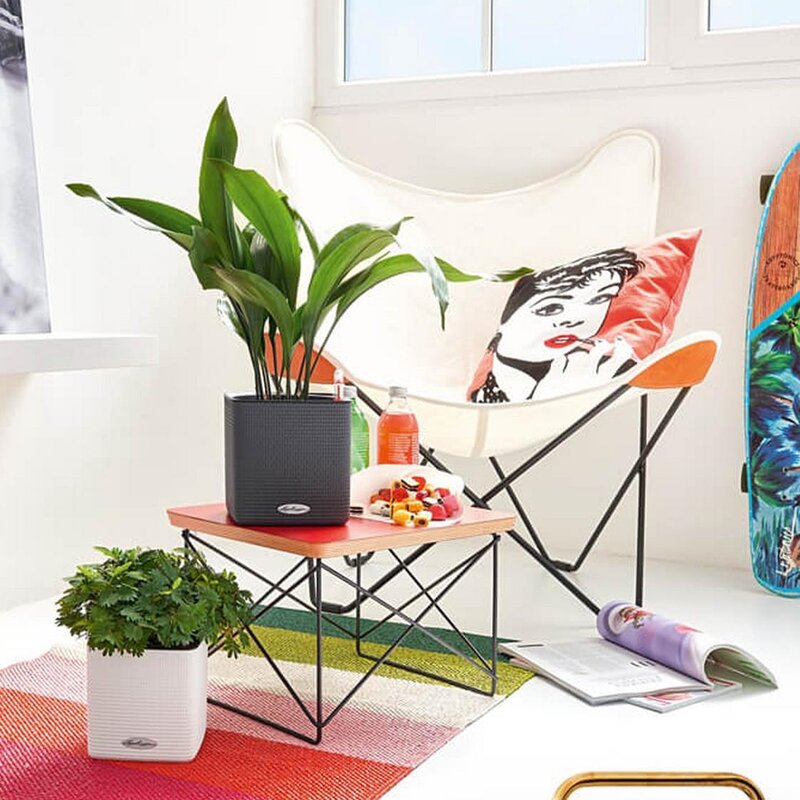 FLOWER POTS
Spring floods nature with the most beautiful shades, so why not use them in your updated interior?
Using indoor flower pots, you can create compositions with bright flowering plants or with laconic leafy plants.
Your house can be utterly transformed without much effort or excessive costs. Remember that even ordinary things can be used to make it stylish and cozy. Change with us!