Great selection of flower pots with Free UK Delivery and excellent customer service
What Materials are Best for Street Pots Intended for Long Term Use?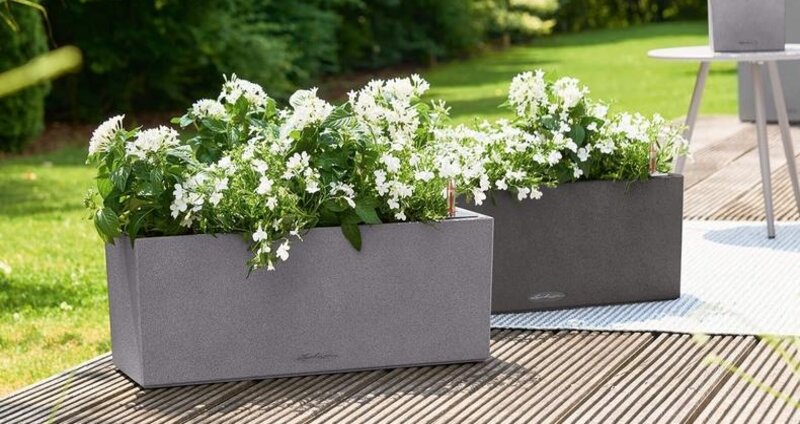 Street pots are a good idea for decorating local areas, effectively setting necessary accents and making patios and gardens more stylish and comfortable.
When choosing a flower pot for the street, first of all pay attention to the material from which it is made. Specific materials can affect the performance characteristics of a particular model, which will manifest itself over the many years of the pot's life. Important characteristics to consider include frost resistance, resistance to ultraviolet rays, resistance to rapid temperature changes, mechanical damage and corrosion.
The modern arsenal of materials used for making pots is quite extensive. We will consider in more detail the most common materials and pots which you can find on our website:
Fiberstone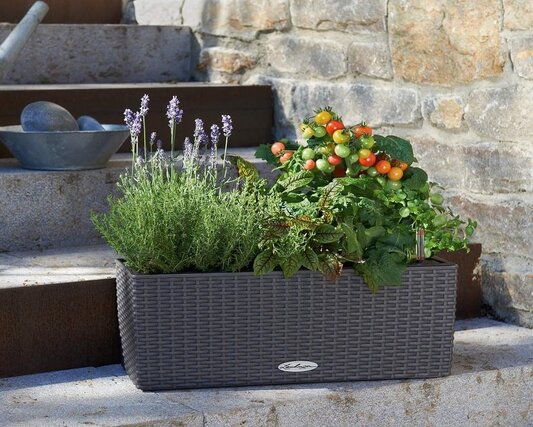 An innovative material from which the entire collection of the brand IDEALIST is made. Thanks to Fiberstone, each flower pot possesses practically all of the above qualities and is ready to serve for many years. The mixture used is composed of fiberglass and clay, mixed in carefully calibrated percentages.
Such pots are very durable and shock resistant. The matte surface with its characteristic texture perfectly conveys the texture of the stone. Despite their solid appearance, they are quite light and can be moved from place to place without any problems.
Fiberglass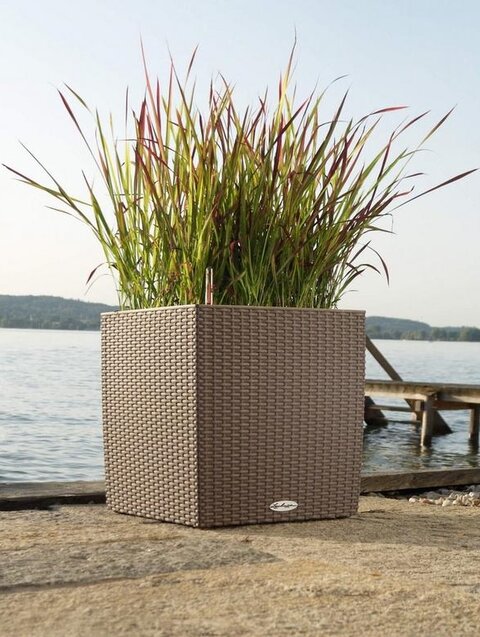 Some notable advantages of Fiberglass pots include increased strength, corrosion resistance, moisture resistance and durability. This material can withstand a range of temperatures from -70 to + 170 ° C. Planters and Pots from Fiberglass are able to retain their properties and appearance for up to 25 years. The units are designed to neither fade not scratch proving longevity.
Fiberconcrete
No less unique a material, Fiberconcrete is made from plastic fabric fibers, which protect the surface from cracking. These flower pots have maximum strength, water resistance, resistance to frost and direct sunlight. They tend to weather as they sit with unique hairline cracks and slight colour discoloration on unfinished surfaces as most concrete units would.
Fiberclay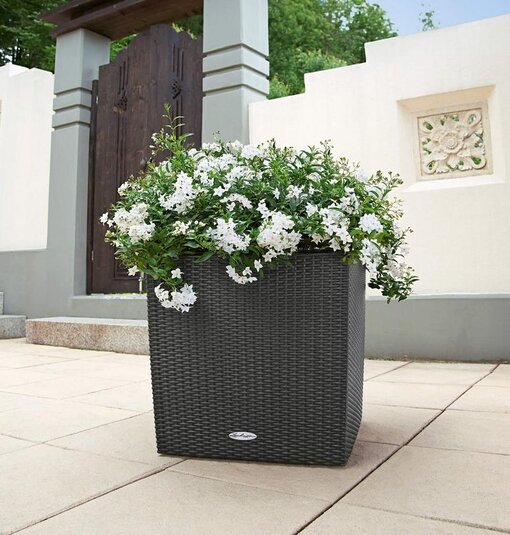 Created from a number of the same innovative materials, Fiberclay contains fabric fibers, clay and various impurities, which result in the excellent performance qualities of pots from this composition. It gives the product lightness and at the same time, maximum strength. Such models are characterized by high frost resistance, as well as resistance to UV rays.
Clay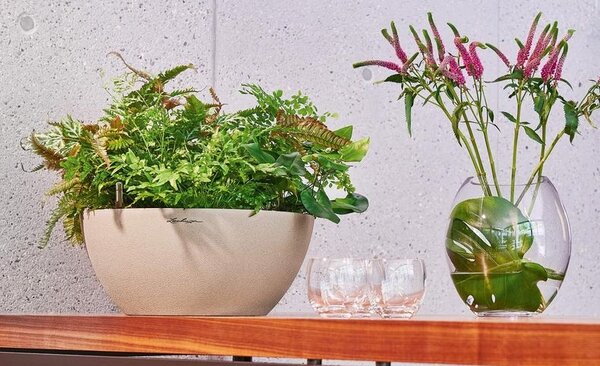 For the manufacture of street pots, several varieties of clay are selected with certain, durable compositions. The main advantage of clay is that the pots of glazed ceramics are made of natural materials, and are therefore absolutely harmless to children, animals and plants.
Such models are not afraid of low temperatures and exposure to ultraviolet rays. Wall pots remain vapour-permeable, thereby creating a favourable environment for plant growth. With proper preparation for wintering, they can serve for a long time while never losing their attractive appearance.
Corten Steel
This steel consists of silicon, copper, chromium, manganese nickel and other metals. The colour of the models varies from orange to brown dependent on how far the weathering process has taken. The main feature of these pots are colours that change throughout the entire time of their lifespan. These flower pots have durability and are very resistant to negative atmospheric influences.
Zinc-plated-metal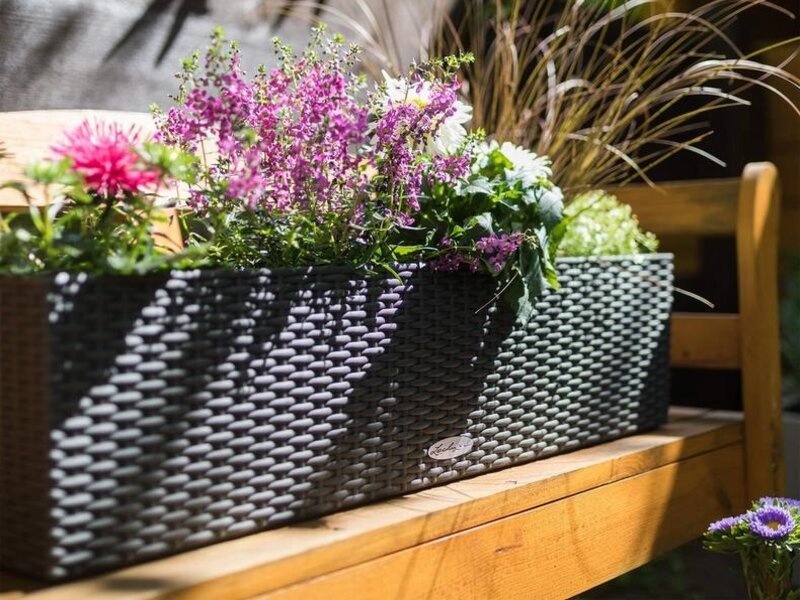 Sheets of cold-rolled carbon steel are coated with a protective zinc coating, and the resulting galvanized metal pots therefore do not interact with oxygen and corrode. The protective film also provides a high resistance to ultraviolet rays and low temperatures. However, to ensure these pots last even longer (in addition to wood and leather models) they are best used for decorating covered terraces, patios, and verandas.
Plastic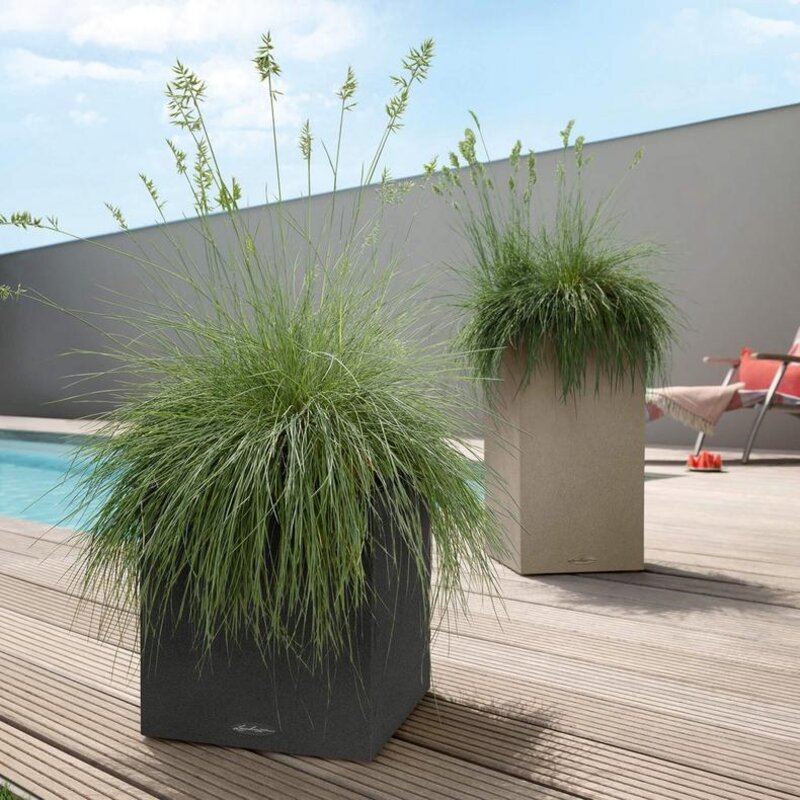 Plastic is a lightweight material from which models of many brands are made, one of which is LECHUZA. These famous pots of high-quality plastic are highly resistant to impact and scratches, do not fade under the influence of direct sunlight and do not lose their qualities during sudden temperature changes.
The pots from each of the above materials are reliable and ready for use indoors and outdoors. They will retain their attractive appearance and performance properties for a long time. The choice is yours!