If your choices of pots for home and street are large. How does one choose not only the correct pot, but also the most stylish one? We have prepared an assortment guide for you.
Most pots from our range are universal, they are suitable for indoor use (table and floor options) and for outdoor placement (floor and wall).
The materials planters use for landscaping in street and landscape design must adequately withstand adverse climatic conditions and serve for many years. The pots must have drainage holes so that rainwater entering the plant pots can flow freely. Among the wide range of street pot possibilities, the most common models are in natural colours that place focus on the beauty of the plants themselves.
Pots for interior landscaping are more diverse. The most important things to consider here are the quality of the material, the design of the pots and the absence of a drainage hole (or at least the ability to close one).
Also, before purchasing a pot, pay attention to its diameter and the planting volume necessary for your plant. A new flower pot should be 3-5 cm larger in diameter than the pot in which the plant is currently planted.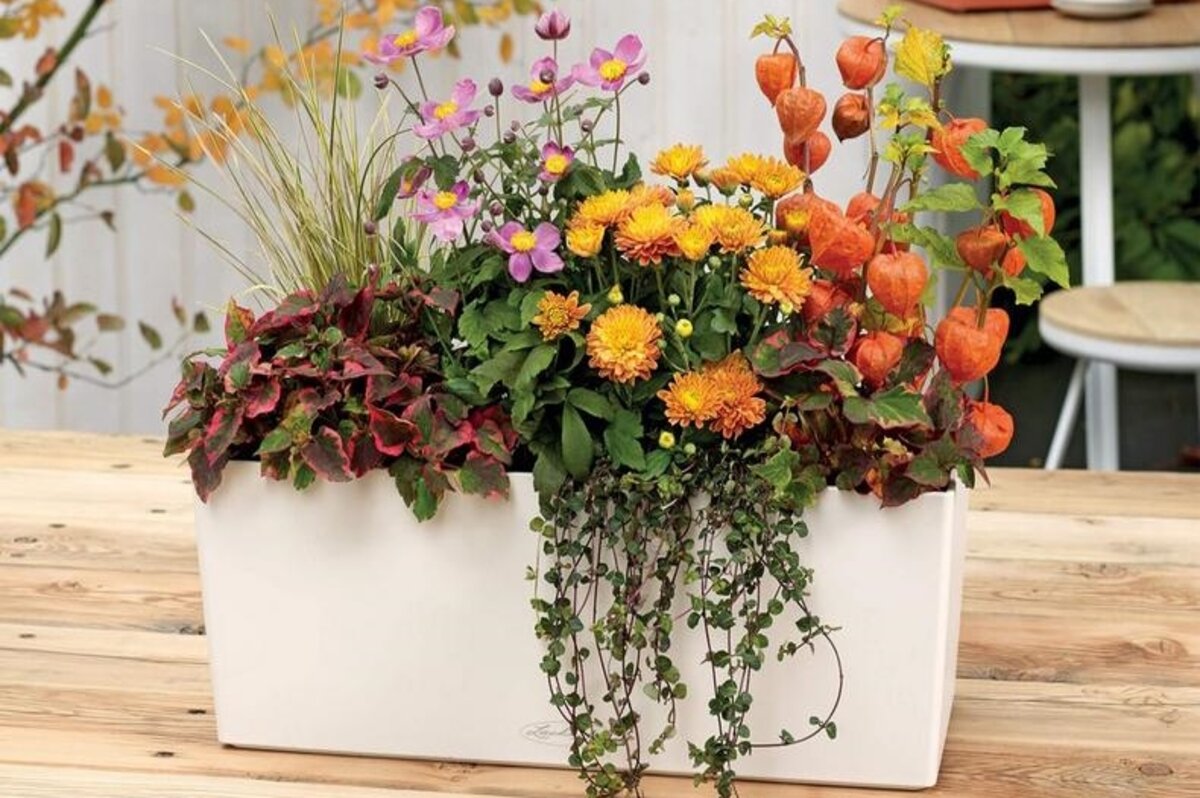 GetPotted Concrete Range
These pots are made of a unique material called Fiberconcrete. It is a material which is waterproof, frost-resistant, and also resistant to the aggressive effects of UV rays.
Our collection is presented in a noble black colour, as well as in several shades of grey. In the model range, the emphasis is placed on the outdoor placement of the flowerpots, the pots and planters can house any plants that grow in the ground. We have combined for you the most versatile assortment of sizes and colours.
VIEW CONCRETE PLANTERS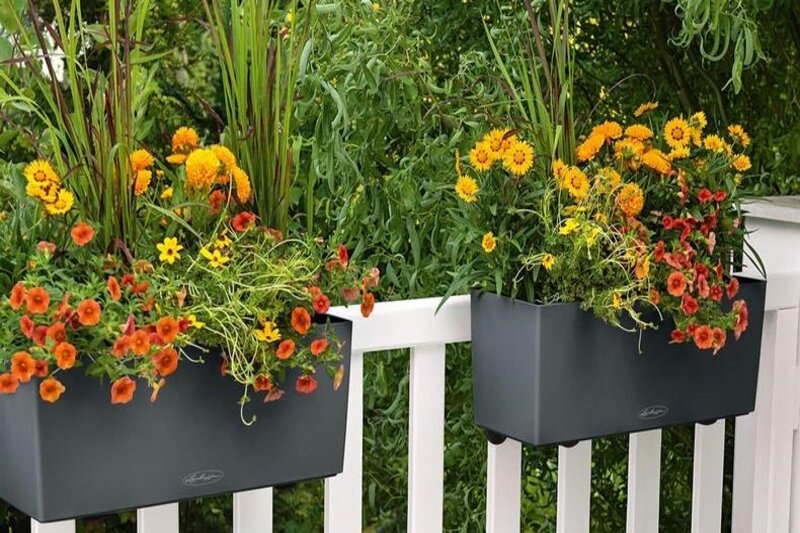 Idealist Range
What sets these pots apart from others is their excellent value for money. They can home a wide variety of plants due to versatility in shape and size. There are models available in classical and modern design and in different forms. Regardless of the complexity of your patio design project or landscaping or front garden, you can always find the most suitable pots among the models of this brand.
Idealist pots are made of high-tech Fiberstone material, which is characterized not only by increased strength, but also by resistance to harsh climatic conditions.
VIEW IDEALIST PLANTERS
Pottery Pots
Keeping the perfect balance between design, quality and price, Pottery Pots planters have a simple but elegant design, which can be used indoors and outdoors giving amazing versatility. Their shapes and colours have a unique, recognizable "Dutch design", which makes these pots an ideal feature for decorating your space.
These are a premium brand made from Fiberstone, they are light, very durable and will not lose their stylish look for many years. In addition to this there are many choices of finishes available such as matte, glossy, natural or metallic surface.
VIEW POTTERY POTS PLANTERS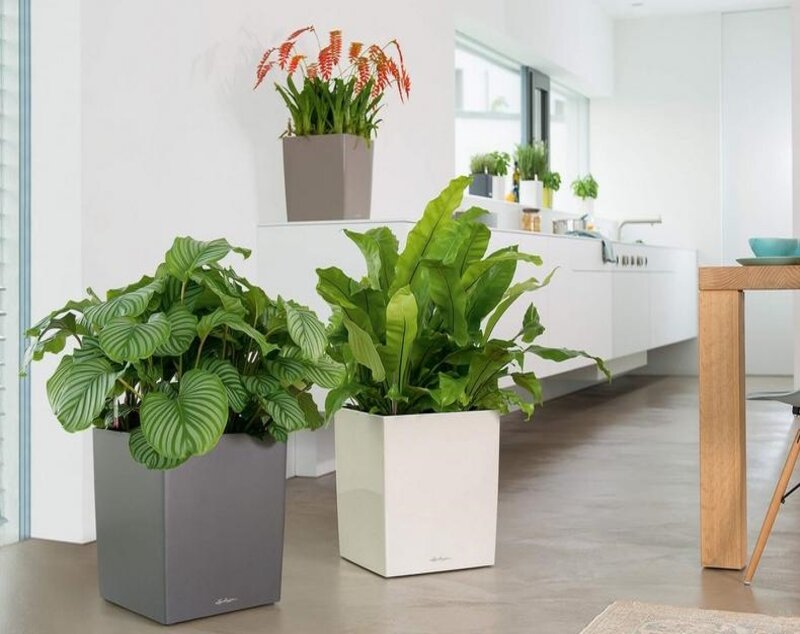 Cadix
Pay attention to the Cadix model with its smooth and grooved surface. We offer them in four colour options: black, light grey, dark grey and white. Most models are made of Fiberstone. Due to this, they are characterized by high frost resistance and do not fade under the influence of direct sun exposure.
There are also lighter models made of high-quality resin which are made with technology unique to the Netherlands, making the unit superior in performance to their composite counterparts. These units are easily identifiable with their bright orange liners inside the pots.
Appearance options range from different colours to matte to natural texture. These planters are great for indoor and outdoor use, outdoor pots have drainage holes for water flow.
VIEW CADIX PLANTERS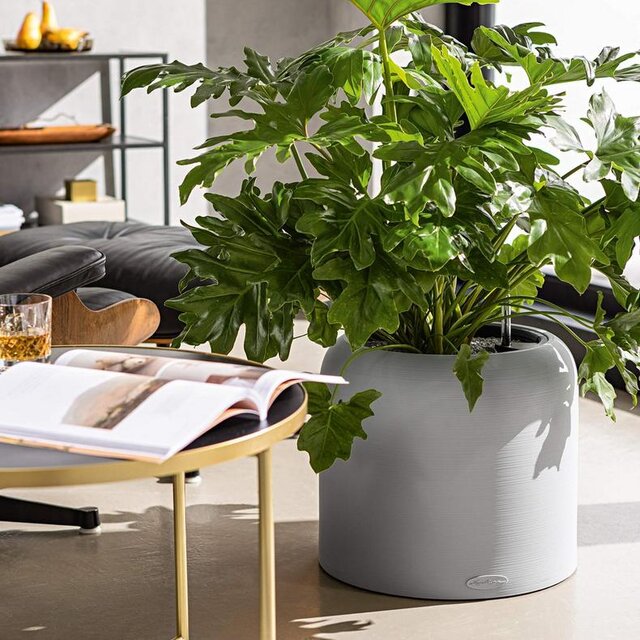 Nostra Fiori
The universal flower pots of Nostra Fiori are suitable for use indoors and outdoors.
Depending on the model, the flower pots are made from Fiberstone or Glazed Clay. These pots have a smooth or textured surface finish, are durable and waterproof, and resistant to natural influences. Caring for them is easy! Just periodically wipe their surface.
One distinctive feature is their diverse design, if you need luxurious touches for your interior or to create a bold accent in the design of your home, office or garden, this diverse collection of pots may be exactly what you are looking for. We would recommend Nostra Fiori if these are the categories you require.
VIEW NOSTRA FIORI PLANTERS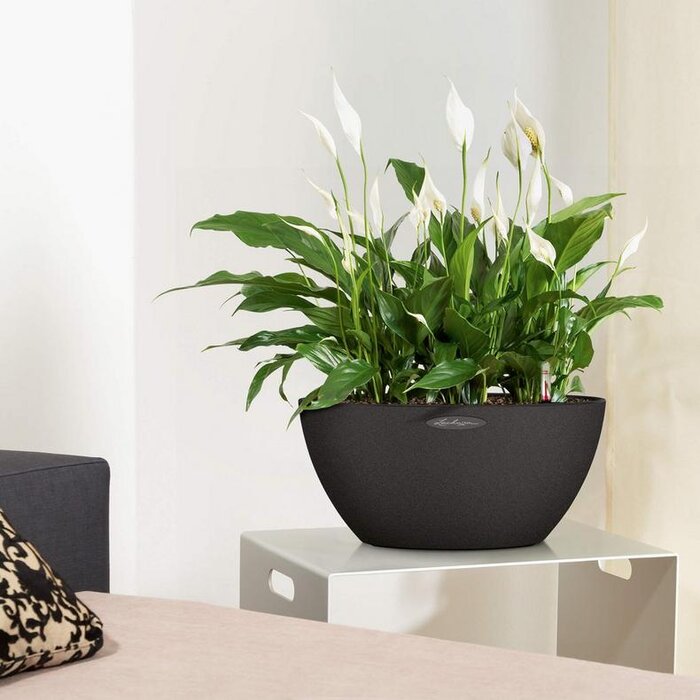 Fleur Ami
The Fleur Ami collection includes classic and modern flowerpots. These flower pots are made round, square, columnar or rectangular in shape in the desktop and outdoor versions. Depending on the model, the pots are made from Polystone, Fiberstone or even fabric materials such as leather. Each model is unique in its appearance and colour scheme. The surfaces of some pots are manually encrusted with real seashells or stylized as steel.
The outdoor planter pots are equipped with drainage holes, but interior pots do not have this feature. The luxurious Fleur Ami planters can serve as spectacular decorations for any interior, as well as for a patio, terrace or garden.
VIEW FLEUR AMI PLANTERS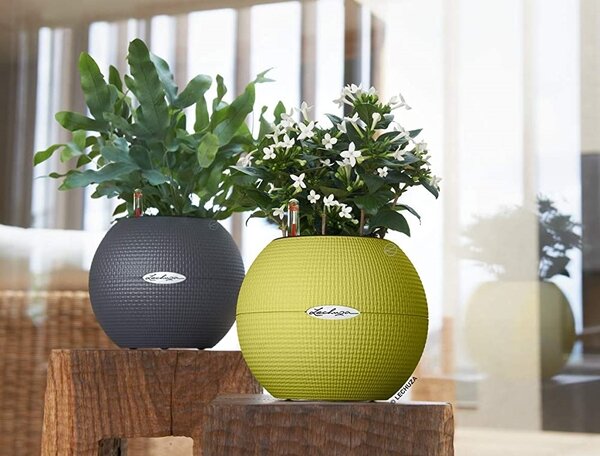 Capital Garden
This bright line of stylish pots of the Capital Garden brand is made of an innovative and durable Fiberglass, containing elements of stone chips, resins and other components.
The most popular Capital Garden planters have an excellent finish that mimics the look of natural materials such as clay, terracotta, metal and stone. The detailed casting moulds used to make these light flower pots create authentic patterns, textures and reliefs, giving the pots a premium surface finish.
As they are completely frost-resistant, non-corrosive and maintenance-free, these flower pots are ideal for homes, gardens, hotels and public buildings.
VIEW CAPITAL GARDEN PLANTERS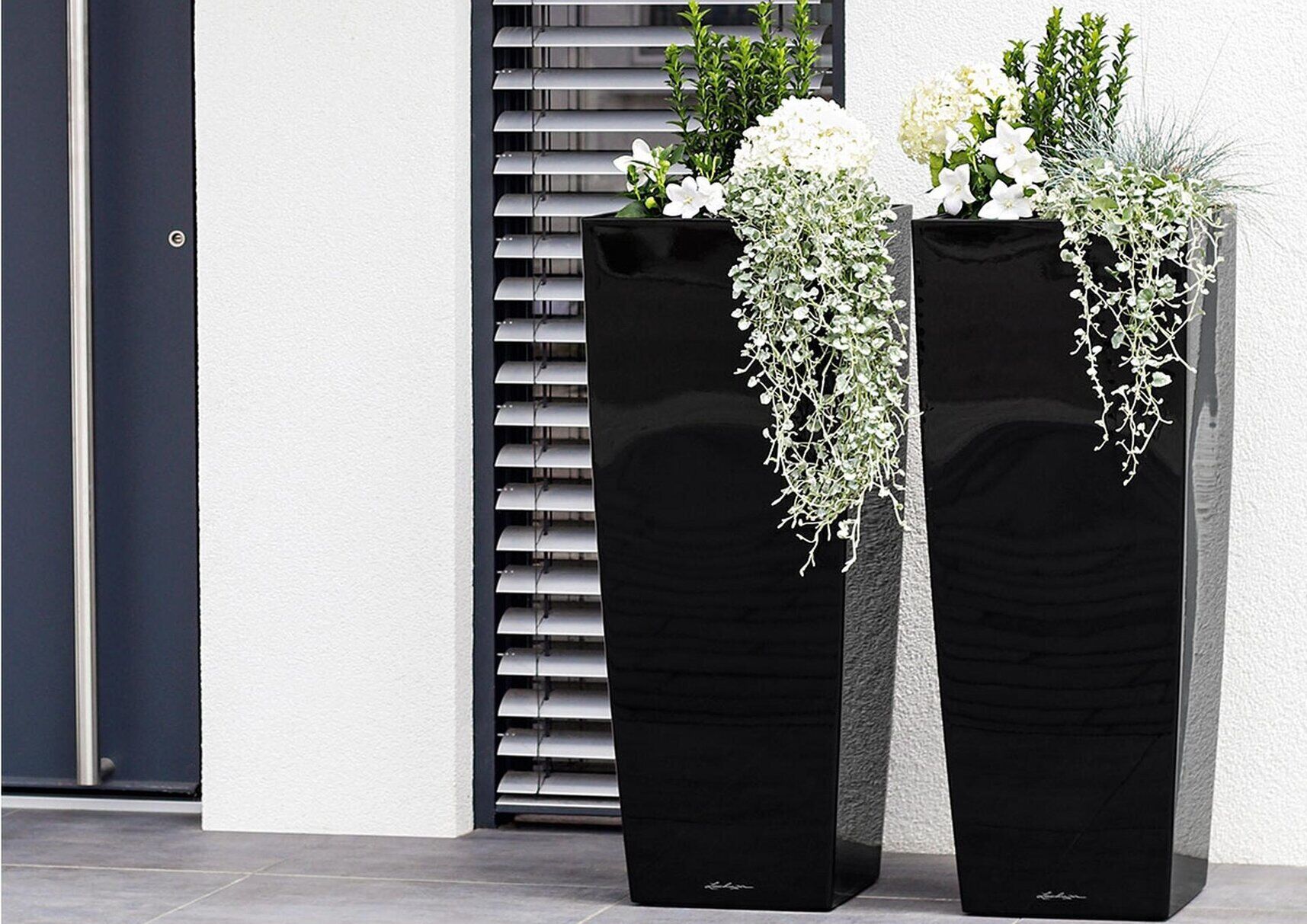 Pot Universe
The pots in this line have been popular with designers and decorators, flower growing professionals and enthusiasts for more than 30 years. Our range of Pot Universe planters includes modern and classic pots for both home and street, and are available in table and floor versions.
The range includes models of virtually any material, including Fiberglass, Corten Steel, Fiberclay, Zinc Metal, Polystone, Fiberstone, Plastic and Wood, and come in a wide range of colours and sizes. Choices of surface include matte, glossy, metallic and natural.
All of these pots are durable and resistant to low temperatures and ultraviolet rays. Despite their massive appearance, they can easily be moved from place to place due to their lightweight products methods.
VIEW POT UNIVERSE PLANTERS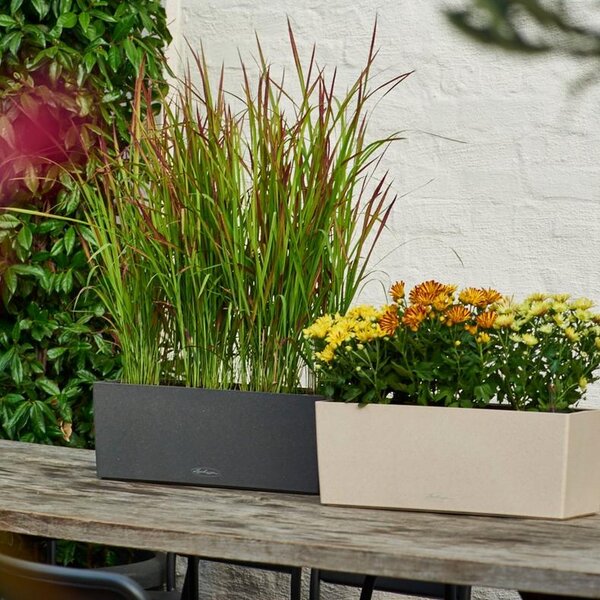 LECHUZA
LECHUZA self-watering planters occupy a separate niche. They are made of high-quality plastic and have excellent characteristics. These planters do not fade under the influence of direct sunlight, nor does their performance degrade during sudden temperature changes.
These flower pots can be used for outdoor placement and interior gardening. Located in the bottom of each pot is a screw to drain excess water.
If the models of the above brands meant manual watering, then this line is equipped with a self-watering system. A water level indicator provides a balanced supply of water and nutrients to the root system. Thanks to this, over a twelve week period, there is no need for additional watering.
Additionally, the kit includes a removable pot. In bad weather, you can easily remove it from the plant and relocate it into a closed room. Each pot is compatible with the firm substrate LECHUZA-Pon.
VIEW LECHUZA PLANTERS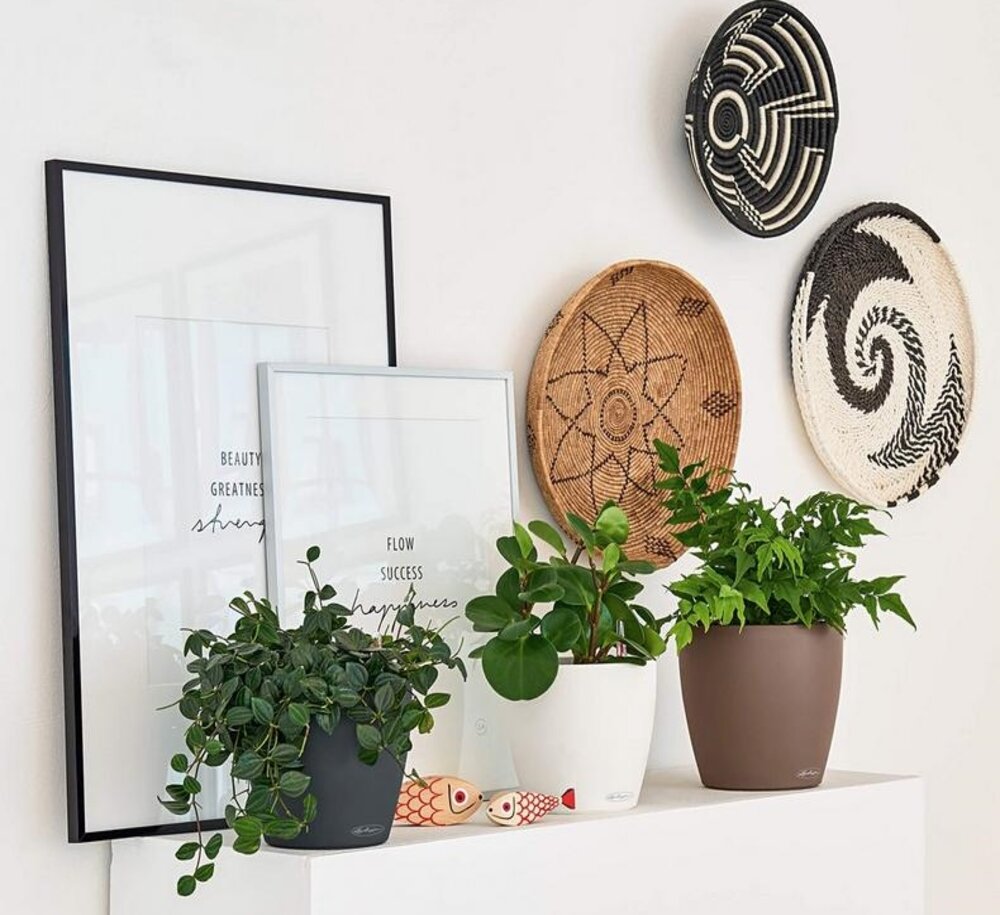 Tips from Us
All these pots are suitable for decorating classical and modern gardens in courtyards, front gardens, and private and public interiors decorated in the styles of urban, loft, minimalism and more.
Do not clutter up small areas and small rooms with large pots: they will stifle space with their dimensions. They can be arranged either as single focal point units or collected in group compositions consisting of pots of various shapes and dimensions, but of the same colour and dressing by this method will give a very impressive professional feel.
Long alleys should not be made out of small pots, which tend to get lost in the larger design. An original solution to these problems would be to utilize various luminous models from the Pot Universe and Fleur Ami brands. This idea can be both beautiful and functional: in the daytime the planters serve as a stylish home for plants, while at night they serve as ersatz lanterns.