Must-Have Garden Furniture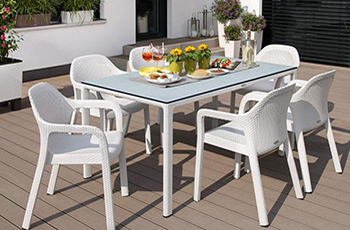 Garden Furniture Ideas
Your garden is most likely a space for relaxation and soaking up all that nature has to offer, and there is no doubt that you put a lot of hard work into making it look spectacular every year. Now that summer is in full swing, it's time to really make the most of your garden and enjoy every minute of being able to be outdoors. No matter the size or shape of your garden, it's time you thought about adding some garden furniture for garden.
Allowing you to spend even more time outside, there are some must-have pieces of garden furniture that can transform your garden into a summer haven. Creating the perfect space for your family and friends, here are just a few ideas to get you started.
Table and chair sets
No garden is complete without a table and chair set; whether it's for entertaining guests or simply for your own relaxation, it's the perfect way to spend time outdoors. Whether you opt for a sofa or chairs is down to your own personal taste, and the added convenience will finish off your garden beautifully.
It doesn't matter if it's only the two of you enjoying the garden, or a whole group of people; a garden table and chair set could set the scene for a whole host of BBQs, garden parties or weekend relaxing.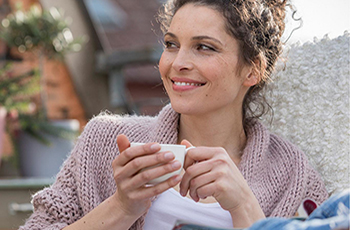 Hammock
If you're hoping to transform your garden into a fun space with something a little different, adding a hammock could be the way forward. A great alternative to garden chairs, climb in your hammock on a sunny day and let the world go by. With so many designs to choose from, you can ensure your hammock blends in seamlessly with the rest of your garden, creating a comfortable and calming space.
Hammocks are great for having a quiet moment to yourself, and are sturdy enough to support both kids and adults. From traditional hammocks to swing seats, the chioe is all yours.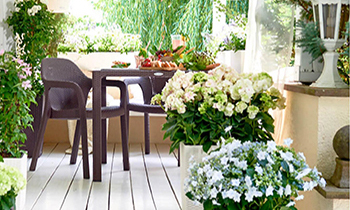 Gazebo
Great for getting the most out of your garden even if the weather isn't great, a gazebo provides the perfect amount of shelter. Whether it's for al fresco dining or simply ducking out of the rain, gazebos can enhance your outdoor space and add a sense of style.
Providing shade in the summer too, gazebos are great to have if you love sitting outside but don't always want to be in direct sunlight. A more luxurious way to enjoy the outdoors, our garden gazebos come with a protective canopy.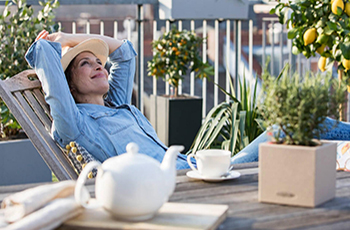 Sun loungers
Another great alternative to traditional garden chairs, sun loungers for your garden allow you to enjoy the outdoors while soaking up the sun. Perfect for those lucky days of sunshine, sun loungers allow you to get comfy on your decking or patio area. Available to buy in pairs so two of you can relax at the same time, they are adjustable and made with cushions to enhance your comfort.
For those days when the weather isn't so great, the loungers have a protective coating so they can withstand the less favourable conditions.