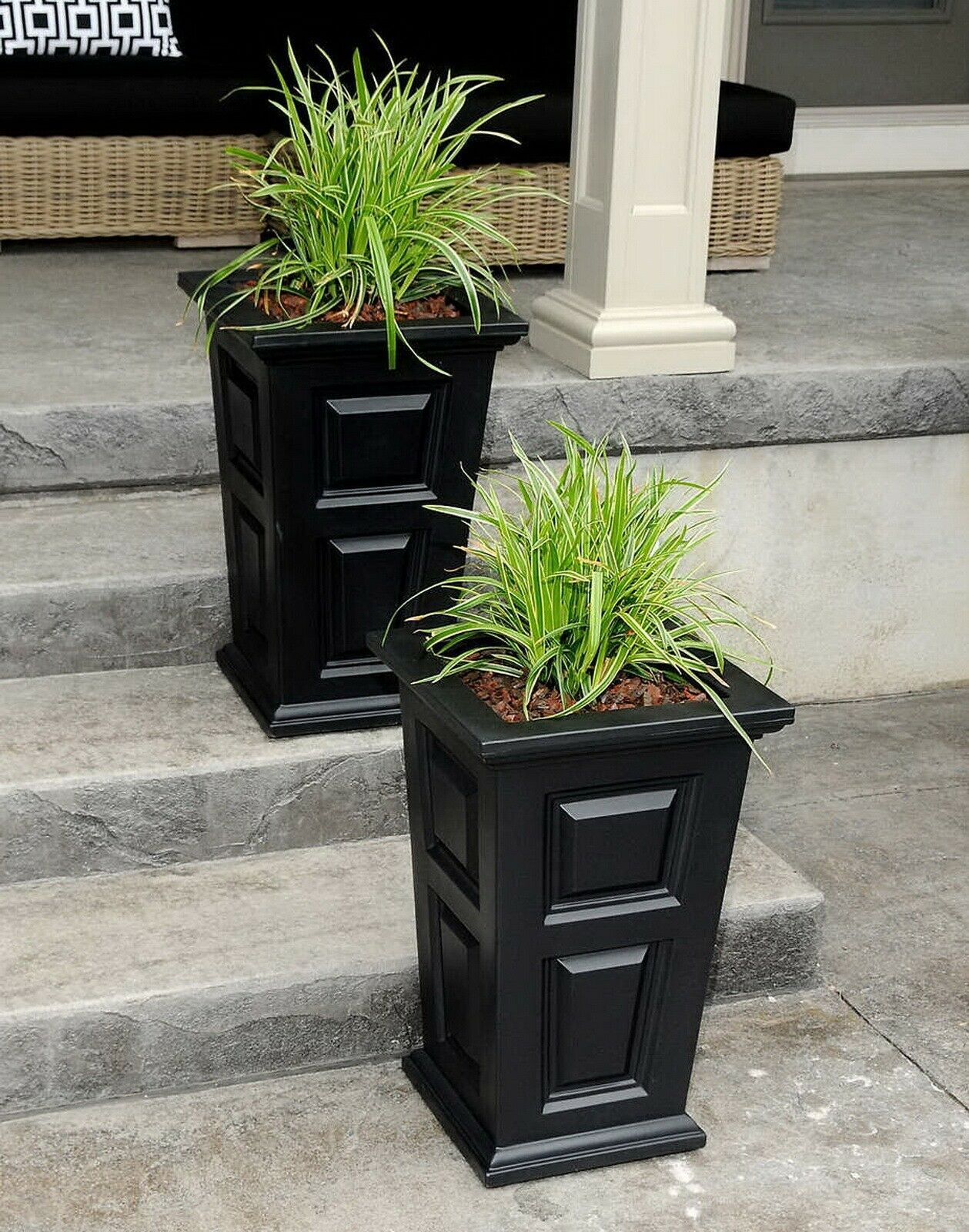 Plant lovers are always on the lookout for new flower pots. Plants grow and require more space. For this reason, you are looking for more beautiful, reliable and unusual options. Any plant wants more room for normal root growth and you are going to buy a new container. The modern market offers a large selection of flower pots. You can purchase a large plant pot indoor or garden to grow any kind of plants inside the house or on the street. Find smaller models for growing seedlings or plants on a window. Another problem is the volume and capacity.
How to understand the volume of the pot?
The volume of a flower pot is determined in liters, but how to understand how much soil is needed and what size you will get. If you understand these numbers, it will be easier for you to choose the size of the pot and the required amount of drainage and soil. For example, 9 cm is the size of the pot. You understand that this is a small container that is ideal for herbs or seedlings. But in the spring you can buy seedlings of some plants and flowers in such pots.
If you find a pot with a volume of 500 liters, then you see its massiveness. Such a container is rarely used for home growing, more often it is a good choice for a garden or commercial landscaping. Such pots can weigh as small as a car (mini). Often these types are used at exhibitions or ceremonial events, in shopping centers or for airport decor. It is better to grow perennial large plants or mature trees.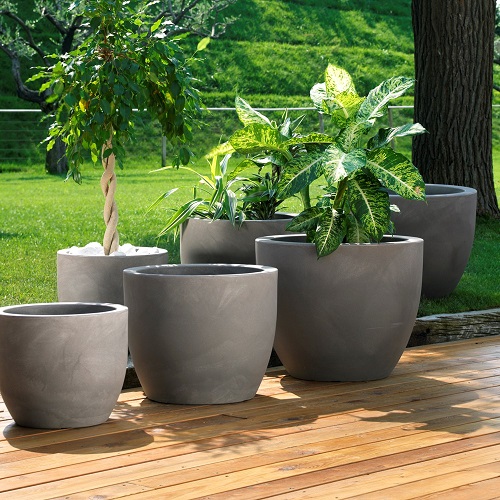 Easily determine pot volumes
To understand the volume of a pot, you should know that the diameter also depends on its shape. Square, round, oval types are different and this creates more or less volume.
A 2 liter planter is about 17 cm at the top and 12 at the bottom if we consider the standard shape. But there is also a more precise description of each liter of flower pots. This will help you roughly understand how much soil you need to buy in order to grow your healthy plant.
A 2 or 3 liter flower planter is a normal size and can be used for growing perennials and all kinds of shrubs. The plants are still very small and will comfortably take root and develop roots in such a pot.
If you plan to grow roses then the best choice is 4 liter flower pots. These are deeper models for plants that take root down. Look at the characteristics of the plant, but such a volume will be sufficient for young types.
A 7 liter flower pot is a good choice for a simple indoor plant. This is a rather large volume and it is better to put such pots on the floor or on a stand. For a window and a table, this will be a heavy container (considering the ground).
Many nurseries take pots of 10 liters for growing young seedlings. This is very convenient because many plants were in 3 liter pots last year. Now they need more space because their root system has become much larger.
If you are growing medium sized ornamental trees or subshrubs then you need something large and stable. It is best to choose a volume of 50 liters. It will be a great solution for a garden or flower room inside the house.
It is important to study every plant you plan to grow. Each of them has certain preferences and speed of root development. Some roots may grow downward or wide, others have a small branching root system or a spherical type. The shape and depth of the pot depend on these features.
If you are an experienced or beginner gardener, then you have many flower pots of different sizes, shapes and colors. Stock up because the plants grow quickly. You can start with seeds or seedlings and need a bigger pot after a year. The optimal solution is to have more 2 liter pots and a few 4 and 7 liter pots. Look at your plant, it may be cramped in a pot and it's time to change its house.