Fiberstone – a Modern and Versatile Material for Planters
Many professional and home or garden enthusiasts use fiberstone planters in their designs to enhance the look of a space. The multitude of colours and finishes that fiberstone plantersstrong> are available in enables you to effortlessly match your vessels with your existing design. Fiberstone pots with natural-looking textures can more easily harmonise with the organic lines and forms of your plants. With wide availability for consumers to buy at an affordable price and extremely favourable reviews from happy customers, fiberstone pottery is undoubtedly hard to pass by, but easy to recommend buying.
What is fiberstone pottery?
This material is a composition of polyester resin (fiberglass), sand and small rocks. The components used in the making of fiberstone render its by-products to be lighter than natural materials such as stone or clay. Its virtues of UV and cold resistance and its rugged durability contribute greatly to the popularity of fiberstone planters in the UK and around the world.
Fiberstone planters possess a sophisticated, weathered-in appearance and are available in an assortment of finishes enabling them to effortlessly emulate natural materials. Whether featured in a photo or experienced firsthand, fiberstone pots look very authentic.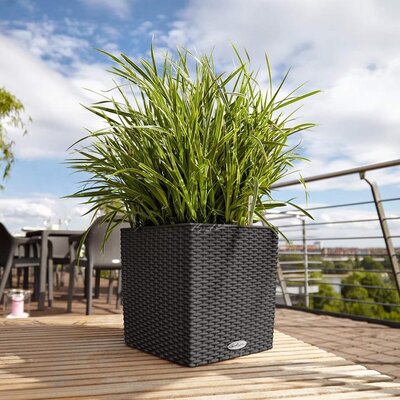 Benefits of using fiberstone planters
Weather-resistant pottery makes for less aftercare and equals more time enjoying your space. Due to the lighter weight of fiberstone pots they are more portable, which gives more scope for rearranging your space as it evolves. Many people choose to buy fiberstone planters not only because they blend in well with established designs, but also as a lower-price alternative to organic material such as stone or wood. The composition of this kind of planters allows for pots to be made into designs that would be impractical for natural materials.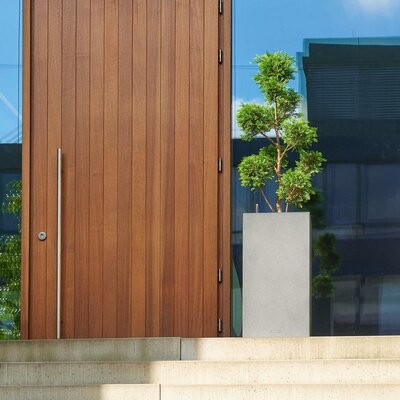 How to incorporate fiberstone pottery into your design
This kind of pots is widely used for home decoration, as well as for embellishing hotels, restaurants and offices. A well placed fiberstone planter or two can become a focal point of interest by using designs and shapes creatively. You can accentuate your flowers and plants with rustic textures and natural colours. Fiberstone pots can just as easily be used to create borders and pathways as they can to bring your spaces together. If you want to arrange new areas in your home, encircle or demark a territory without the need for doors and walls using this pottery.
In our online shop at Getpotted.com you can order from a vast variety of designs, finishes, shapes and colours to suit your taste. Our line includes indoor bowls, tall vases, garden troughs and more, all specially crafted to serve you for years.