Everything You Need to Know About Cocoon Tables
Nowadays we're increasingly focussed on alfresco living and outdoor fireplaces play an essential role in this trend. A popular model is the Cocoon Table: trendy fire tables with a built-in gas fireplace. Cocoon tables are a great solution for your garden, terrace or balcony as the evenings get cooler in the UK. The cocooning fire pit tables bring the warmth of a campfire without the release of smoke and sparks experienced with a traditional wood burner. The fire cocoon table is powered by a stainless steel gas-burner and can be furnished with optical logs and lava rocks. It creates a realistic and natural look of burning flames over wood, plus the fire cocoon table boasts adjustable flame height.
The cocoon tables are available in a variety of models, colours, and sizes and resemble concrete, but in fact, they are made of a composite, which makes them resilient enough to be located outside all year round. For example, the Happy Cocooning designs can be square, rectangle, round and oval; can come in black, grey, taupe or brown colour and can vary in sizes.
What are cocooning fire pits made of?
As previously stated, cocoon tables can be made of a composite, but they can also come in a variety of other materials, including teak and stainless steel. Notably, the exterior of Nice & Nasty Cocoon Tables by Happy Cocooning features beautifully finished planks which not only look robust but also naturally warm. You can buy cocoon fires in the UK that are also finished with beautiful teak wood which gives them an attractive and modern look.
Shapes & Sizes
Cocooning fire pit tables come in square, rectangular or round configurations. Models made of a composite material are obtainable in an array of sizes and shapes: cone, bowl, square, rectangle, oval, round and table-top. There are also larger and smaller versions of cocoon tables which both have the same striking impact found in the entire Happy Cocooning range. Whatever shape, size or colour you choose you can be sure that each table is made from high-quality materials and will be a great solution to fight off the chill.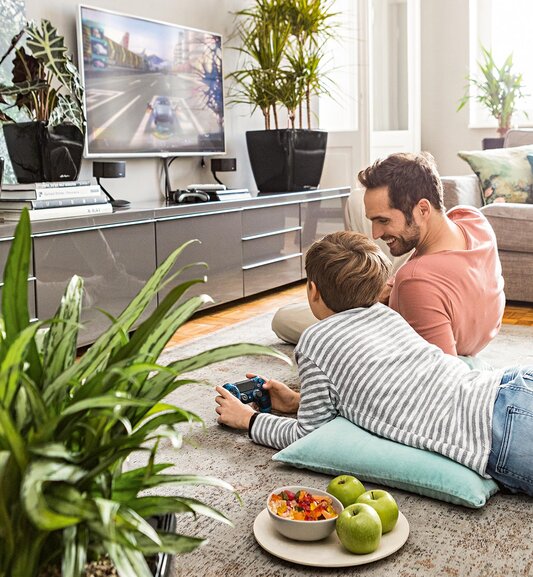 Useful Accessories
Cocoon fires in the UK come as standard with the ceramic logs, lava stones, and a protective case. Additionally, they can be expanded by buying a griddle, a wine cooler or a practical side table. With a side table, you can easily create an extra space for your glassware or snacks when you are entertaining or just relaxing. Also, you can easily attach the outdoor heaters to the cocoon tables. Find more about outdoor heaters in the article "Choosing a Perfect Outdoor Heater".
Take a look at the large choice of cocoon tables displayed at our website presented by the Happy Cocooning brand. At Getpotted.com online shop you can buy qualitative cocooning fire pit tables – varying in price, shape, and look with prompt delivery within the UK.