Cold northern rooms are considered a rarity, but insufficient heating is more a bonus for growing plants than a disadvantage. It is in such rooms that you can arrange an ideal period of rest for many cultures. And although the level of illumination still requires that you carefully select candidates from among shade-tolerant and shade-loving varieties, cold northern rooms cannot be called complex in gardening.
TWO MAIN FACTORS
In order to select plants for cold northern rooms, you need to consider two main factors:
Insufficient level of illumination even on the windowsill, which requires the selection of plants capable of growing in shadow.
Low temperatures during the cold period, creating conditions for a cool and pronounced rest period.
Cool northern rooms are an ideal environment for plants which are difficult to grow in living rooms with ordinary temperatures. All cultures that require cool maintenance during their rest period, or other definite period, of development will gladly settle here. Sometimes a decrease in temperature is necessary for plants during flowering, and not vice versa, like cyclamens, rhododendrons, chrysanthemums and gerberas. But most of the cultures that can be called real stars in the design of northern rooms are plants that cannot be kept in other rooms of the house under the normal conditions during their expressed stage of complete or almost complete rest.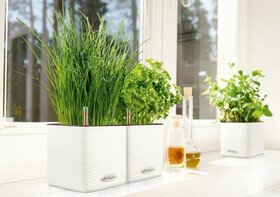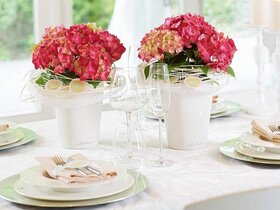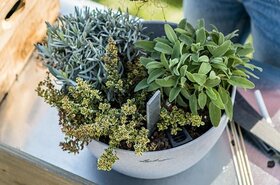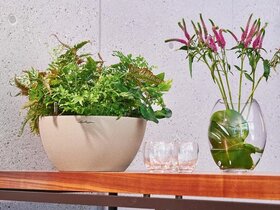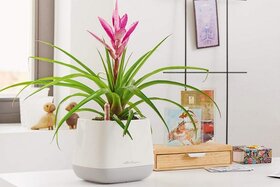 To find plants and popular indoor pots more suitable for the design of cold and cool rooms, one should search among the wide variety of shade-loving and shade-tolerant species. The specimens most recommended for growing in rooms whose windows face north and are colder than other rooms in the house are from the subtropics. People from the humid subtropics do not typically grow plants in northern rooms and need to acquaint themselves with an assortment of plants found in the natural settings of the drier subtropics - American, Australian, Mediterranean endemics and plants from South West Africa.
Plants for northern rooms:
Araucaria;
Cissus;
Salleolia;
Tradescantia;
Hydrangea;
Myrtle;
Pepper;
The cypress;
Aukuba;
Aspidistra;
Needle;
Cypress;
Thickness;
Rueliya;
Pahizandra;
Yew Tree;
Nerine;
Cryptomya.