We're excited to share with you the small secrets of creating a beautiful, fragrant, stylish container garden.
Other than taking physical care of your containers, and following general guidelines for the plants you have chosen to display, there are no special rules for container gardens. However, there are several secrets that can help your mobile flower garden. Also, you can read about front garden in our previous article.
Secret 1: The color scheme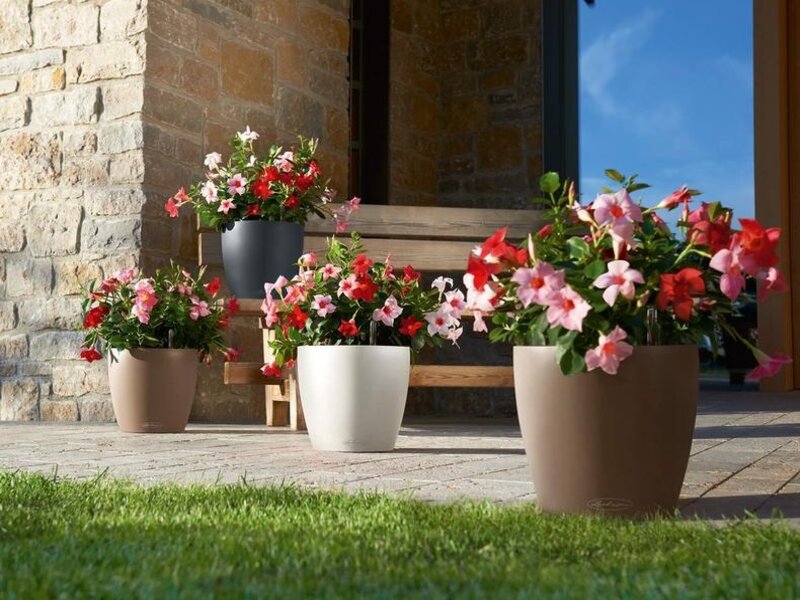 This season, landscape design is dominated by a fashion for naturalism and naturalness, but this does not mean that you should "go all the way" and plant flowers in flowerpots of every shade of the color wheel at the same time.
Instead, you should first begin by deciding on the color range of your flower garden:
Pastel colors (white, cold shades of pink, blue and purple);
Shades of precious stones (rich ruby, ultramarine, orange, bright lemon);
Warm colors (peach, burgundy, plum).
As with creating a fashion image, it's important to know when enough is enough: two or three bright colors will be more than satisfactory.
And most importantly: be more careful with white flowers! This shade perfectly refreshes the flower garden in cold pastel colors, but can simply "kill" the calming harmony of a composition in warm colors or the sophistication of a garden with flowers of darker colors.
Secret 2: Playing on contrasts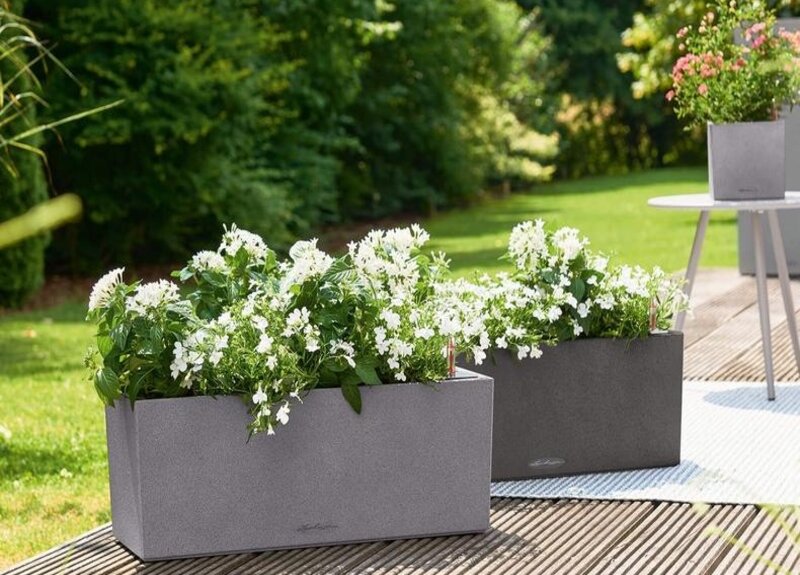 We can all agree that pots of the same color and size, lined up in a row, look "clean, but poor". To make the composition more harmonious—less boring, more dynamic—it is worth learning how to play not only with color, but also with form.
How to achieve this? One strategy is to use containers of the same color, but in varying shapes and sizes. Arranged together, they will look very stylish, even if you fill them with plants of the same species.
In bright, unusual containers, plant more modest ornamental plants: hosts, wheels, ferns, etc. In simple monochrome pots you can plant catchy bulbous plants, or any variety of bright flowers.
Secret 3: Add tall plants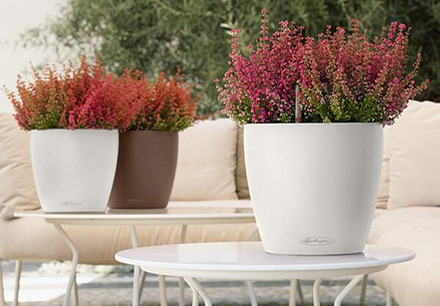 When planning a container garden, it is advisable to sel ect plants of different heights, fr om low growing too tall. Ideally, a single large pot should contain a minimum of three plants: 1 "central" plant, 1 plant to fill space, and 1 ampel or curling plant. For a pot of small diameter, 1 species of plant is enough.
If your composition does not have at least one tall plant, it will look flat and inexpressive. But it is worthwhile to settle in the garden at least one "stately" tenant, who will immediately come to life and become prettier.
amaranth
astilba
bamboo
bearded Gerard
bougainvillea
reed-worm
hibiscus
canna
dwarf spruce
cypress-tree
laurel noble
fescue amethyst
pampas grass
pinnate feather
boxwood
thuya western
yucca
Secret 4: Fill in the blanks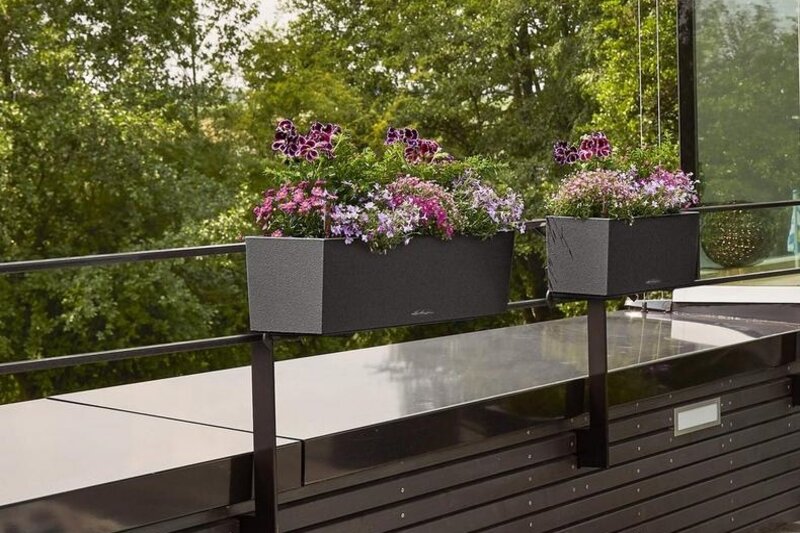 It is widely accepted that container gardens look especially attractive when they are literally overflowing with plants. Don't leave a square centimeter of exposed soil in the pot! Surround your tall plants with low, ground covering "neighbors". Your composition will instantly acquire much-needed volume.
Some great "filling" plants include:
decorative cabbage
caladium
cable car
koleus
shamrock ashy
cafe
chard
fennel
spurge fringed
fescue blue
cleaning
perilla
cesium
cineraria
shporotsvetnik
Secret 5: Add multiple levels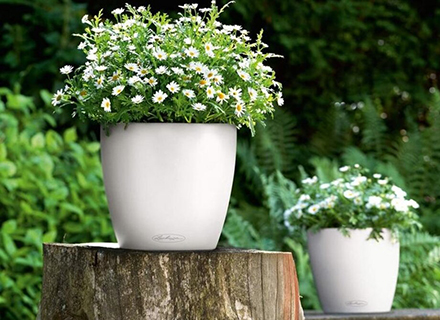 Why not make your container garden grow in all four directions at once, both in breadth, as well as up and down?
Complement the composition with downward and trailing plants, which hang down.
As ampelnyh "tenants", the following are quite suitable for container gardens:
azarine
alissum (borax)
immortelle petiolate
bendence
brachycoma
verbena
Iberis
calibraroa
laurentia
lobelia
nasturtium
Pelargonium ivy
petunia ampel
sanitalia
scevola
tuna, winged
zinnia angustifolia
Secret 6: Use perennials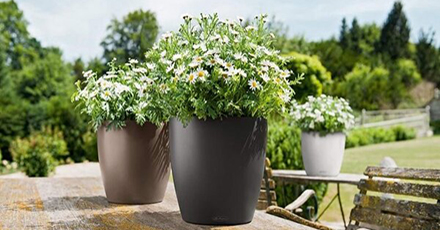 Perhaps the biggest problem in the care of a container garden is changing the soil every year in large pots after the annuals have faded. Why waste so much effort in vain? Plant in your garden perennial herbs and flowers, and rid yourself of this need.
Secret 7: Make Container Gardens Mobile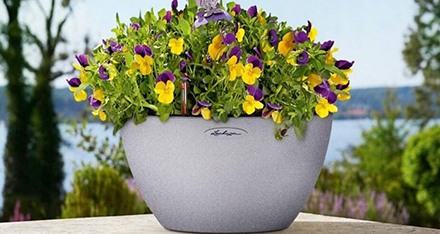 Do you want to grow heat-loving plants, but the climate just doesn't cooperate? Put your potted garden on wheels. In case of an unexpected frost, you can always bring it indoors.