In a place where we focus on accomplishing important tasks and finding ideas and solutions, we should take care of air purity and psychological comfort. Many deciduous plants are modest, low-maintenance, hardy and decorative, and will happily carry out this task. To create a special working environment, austere but effective plants with beautiful lines are best.
Like landscaping, home offices, personal spaces, and even entire business offices must follow basic design principles. Regardless of the workplace in question, plants must take into account a wide variety of interior geographies and lifestyle and work schedules, both good and bad. Even if you work in a separate zone of the house for only a few hours, it is worth paying attention to the analysis of that space and its characteristics.
Plants in working areas and offices:
Purify the air and create a healthy atmosphere;
Compensate for an abundance of equipment, massive furniture and its aggressive lines;
Lessen the effects of the accumulation of a large number of office supplies, folders, publications;
Promote relaxation and recovery;
Compensate for the color palette and harmonize the influence of the color concept of the interior on work;
Increase productivity and concentration due to the overall harmonization of the situation;
Separate, zonate, restrict and functionally emphasize space without relying on architectural solutions.
When choosing plants, it is worthwhile to carefully analyze the conditions. Humidity, lighting, temperature and drafts should be noted, as well as the practicality of care and the risk of periods when no one will be available for consistent watering.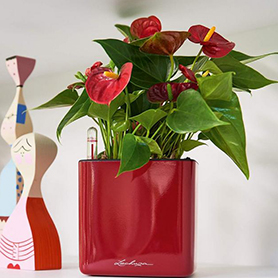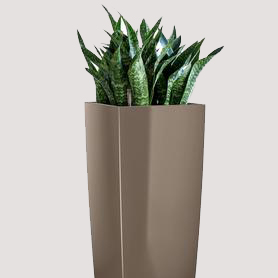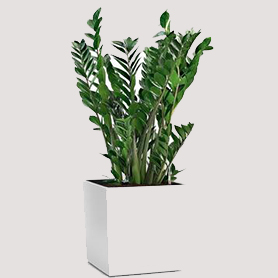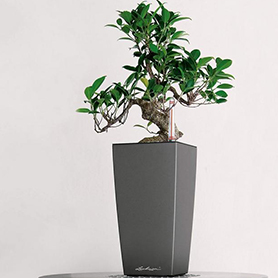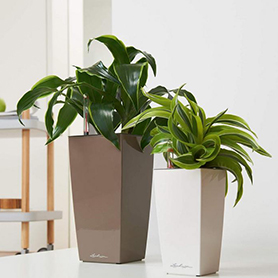 In the design of working classrooms, stereotypes such as cacti on the computers and plants in the window sills are long gone. Modern interior design in spaces such as offices and other work spaces sees plants used in different ways. They are now used as excellent accent features, dividers, masking elements, soft background or colorful spots. They are grouped or exhibited alone or combined with furniture or other decor to achieve a balance of work and pleasant relaxation, which increases productivity.
Leadership positions still hold succulents, from cacti to agave to aloe, a variety of species can allow you to find a plant that is ideally suited to almost any style of interior. In addition to hardy and self-sufficient plants, work spaces also capitalize on the design benefits of shrubs and small trees, herbaceous perennials, and lianas with ample inflorescences, from chlorophytum and cissus to diffenbachia and ficus. And there is always a place on tables and window sills for beautifully flowering plants such as cyclamen, spathiphyllums, anthuriums, or senpolia. Each can easily add small color accents to the overall green background.
We will get to know more closely the top five favorites—plants that can become ornaments for working cabinets of any format.
List of plants:
Anthurium
Sansevieria
Zamiokulkas
Ficus Benjamin
Draecena
Here you can choose the most suitable flower pots to these office plants.