Rectangular or trough planters of various sizes, also known as stock tanks, are often used in hard, landscaped areas to create visual boundaries. A tall garden trough helps to reduce the need to bend down excessively, while smaller ones can even be used indoors to add pops of colour to any location.
Photos including plant troughs testify that they can be easily situated indifficult to utilise spaces. They save floor space; offer design-flexibility and are a good choice for the price-conscious buyer. Plant troughs are easy to plant and replant and can be used for years with minimal investment.
Outdoor garden troughs
Plants often thrive in a trough planter more so than when planted in the ground. For those struggling with poor ground soil, plant troughs offer a more controllable environment where nutrients and soil quality is a matter of design. A garden trough also affords plants some protection from weeds and garden pests such as insectsor vermin.
Reviews from landscape designers highlight flower troughs as being ideal for enhancing the limited space in a patio or garden, especially when filled with non-seasonal plants for non-stop colour all year round.
Garden troughs can be furnished with single plant strains or a combination of plants, depending on your preference. The most popular garden composition trend in the UK for garden troughs is to include flowers, herbs, veggies, grasses and succulents.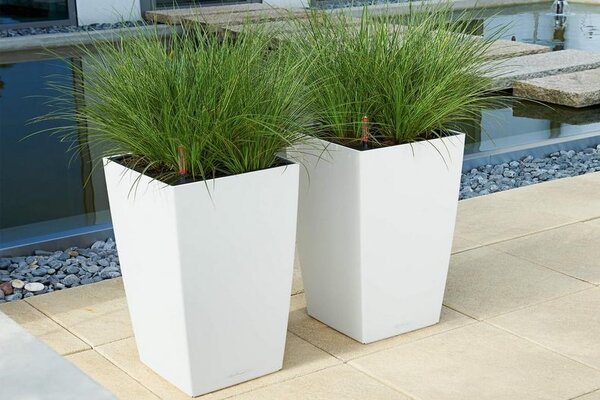 Indoor trough planters
Indoor flower troughs are a vibrant addition to a home's aesthetic and, in the right plant trough that matches your interior, indoor plants can be extremely comforting to the eye.
Indoor trough planters come in numerous sizes and shapes that help to make designing pleasing effects simple. In our online shop we offer an extensive range of fiberglass and fiberstone flower troughs which are light-weight, durable and available to buy in textured, faux-lead or terracotta finishes.
Used strategically, indoor trough planters offer appealing focal points for homeowners and their guests. Small and medium-sized flower troughs can be ideal for windowsillboxes, while a larger and taller plant trough can act as a great room divider.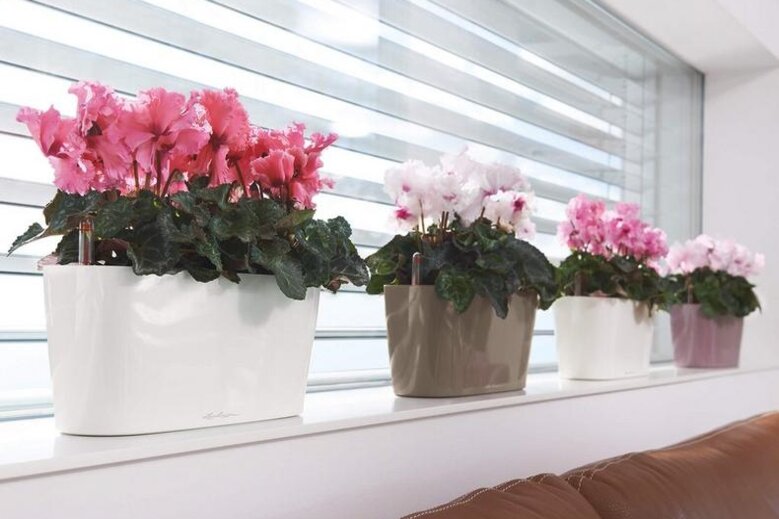 Things to consider
Using trough planters in the UK is an established feature in classical gardening that enables designers to implement eye-catching ideas, include grouping multiple elevated flower troughs or creating homes for miniature evergreen plants.
The principles for successful container planting are similar to those for plant troughs. Firstly, remember that trough planters are heavy, so think carefully about their location, as they may be difficult to move once filled. Secondly, always consider sufficient drainage. Lastly, plants in garden troughs can dry out faster than in the ground, but don't overcompensate by watering too much. Plants love drinking, but hate swimming.