IIf you like to do things with your own hands, then it will be interesting for you to experiment with concrete. This material is very easy to create unique flower planters. You don't need to take expensive materials and the pot models can be incredible. Of course, you can buy garden flower pots from the specialty store. Yes, there is a huge choice now.
But making your own flower planters is a fun experience. And you will admire your masterpiece in your garden. Concrete flower pots look very natural. Some gardeners make this for sale. There are many designs that look incredible and very creative. Even a simple terry towel can be turned into an exquisite flower planter.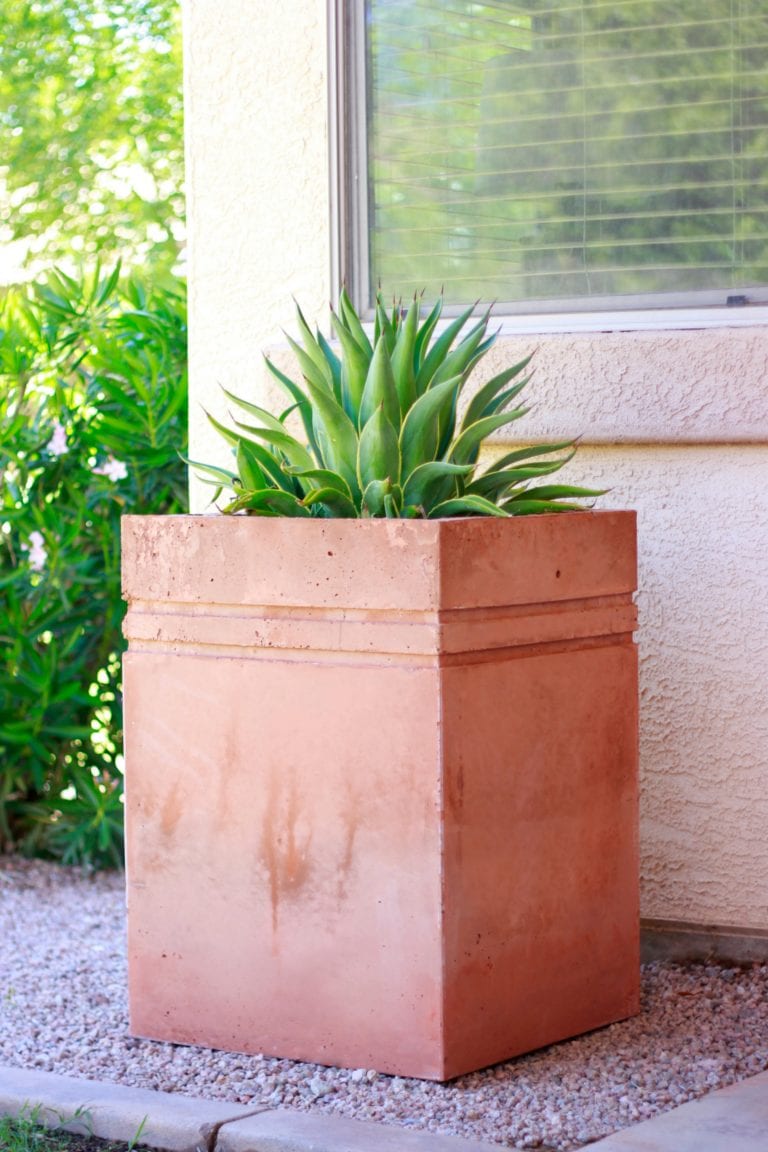 Preparatory work
First, you need to prepare the forms that will be the basis for your future pots. These can be boxes of yogurt, kefir, and more. The concrete pot can be any size. It depends on which shape you can find. Now you need to choose a dry mix for concreting. Usually, the low-dust type is used. Then take a bucket, thick tape, putty knife and scissors. For casting, you can take various molds, even plastic fruit vases, salad bowls, and large boxes (if you plan to make a large container). It is better to take plastic and cardboard packaging from juices, plain cardboard can stick and it must be greased with oil before casting.
Step-by-step process of concrete pot creating
To make a concrete pot correctly, you need two shapes. One of them will be smaller. Place one shape in another and look at the distance between the walls. This will be the thickness of the walls of your future flower pot. Now go to the manufacturing process.
Take a bag with the mixture and mix the concrete. The proportion is usually indicated on the bag (usually 1:10).
Take the molds and inspect it for holes. If you find this, then close them with thick tape from the inside.
Now you need to take a larger shape. Pour the concrete mixture halfway there.
Take a smaller form and lower it inward with light pressure (the distance along the walls should be more than a centimeter). When the form is completely lowered and the top edges are aligned, then you need to secure them with tape.
Wait for the concrete mixture to harden (usually 2-3 days). Place it outside under a canopy.
Now you need to extract the forms. If it is plastic or cardboard made of juice, then use scissors to cut the base.
Even the most accurate work leads to certain irregularities. But you can easily peel it off with sandpaper. If you want to keep the natural design, then you can skip the cleansing. After that, you need to add soil and plant the plant (remember the drainage hole).
Instead of cardboard molds, you can find silicone types. Some designers even use towels and even plywood. The building material can be made denser and more durable by adding sand, aggregate and water to the concrete mixture. For styling, you can keep the natural gray look or paint over. You can add patterns, wood chips, and other elements.
Benefits of concrete flower pots
You can create all kinds of styles and simulations. Special technologies make it possible to create a marble coating. The concrete is very durable and reliable. These flower planters are durable and resistant to temperature extremes. This material is not afraid of strong winds and high humidity. Concrete pots can be covered with mosaics, pieces of broken glass, and other stylish ornaments. The mobility of small concrete products is also very important. If the garden area has free space, then you can create several pots and make a stunning flower arrangement in different sizes and colors.