Many growers want to grow herbs or small plants such as succulents. It doesn't need a lot of space because you can choose a vertical garden. It is convenient and practical because you save space in the house. Such a stand can be made in the yard or in the house and you do not need to think about bulky flower pots and a place to place them. You can have a small green corner even in a small room because a vertical garden saves space. Instead of hanging types, it is better to use wall-mounted options. In a specialized store, you can buy any type of flower stands or shelves, flower pots and all kinds of containers. Whether you're looking for bright or classic gray plant pots, the modern market offers many beautiful types in various sizes. Even for a vertical small garden.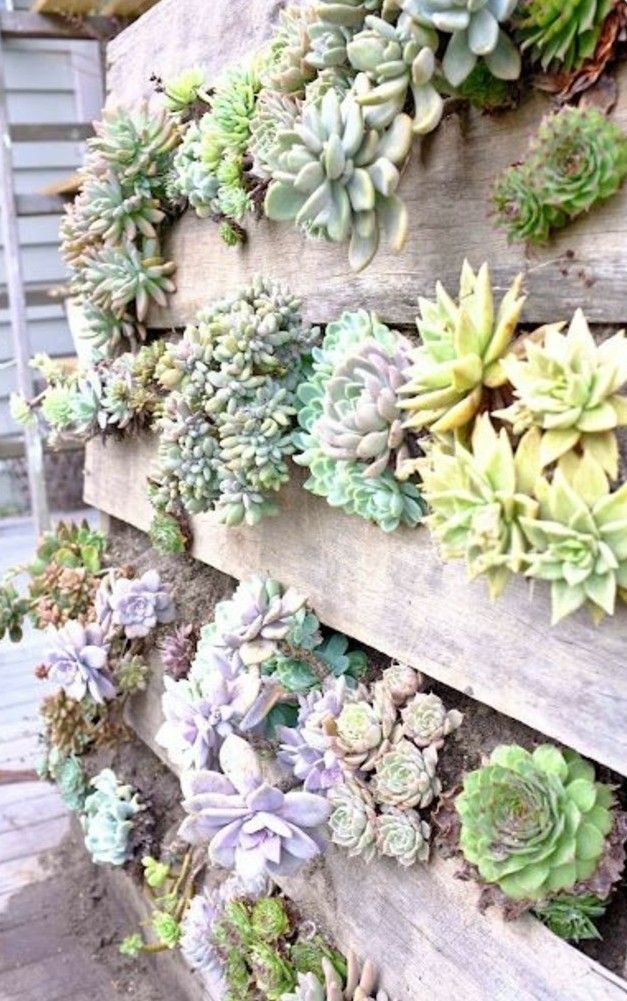 Materials and working process
You can take any materials you find at home: small jars, plastic containers, and even simple bags. A vertical garden can be made from bags that you hang on nails (the container with the plant must be placed in the bag). Wooden pallets are the best solution because you don't have to do a lot of work. You can also assemble a stand from several boards. If you want to freshen up the atmosphere in the house, then take the old boxes and put them one on top of the other.
The optimal solution is metal sheets. You can connect them with fasteners to make the shelves stronger and more reliable. Here you can put heavier flower pots (for example, for growing vegetables). Ornamental plants such as violets are not heavy and do not require a sturdy stand. The greens are also quite light so you can use cardboard as a stand.
If your kitchen cabinet is no longer needed, then remodel it into a narrow vertical design with a few shelves. At the bottom you can grow longer tall plants. It is better to put something small on the top shelf. Another idea is to use a shoe rack because it has multiple tiers. You can come up with your own ideas because vertical gardens are a great solution for small spaces.
Ideas for a vertical garden
If you want to grow small plants or greens at home then a vertical garden is a great solution. There are many ways to make this type of garden in any room. You can take an old bookcase and leave only the shelves. You can also use wooden pallets where you need to change boards and make small shelves. There are other ways people use to create a vertical garden. It can be hanging bags or plastic bottles. Such a garden involves growing small plants: cacti, vegetables, succulents, violets and more.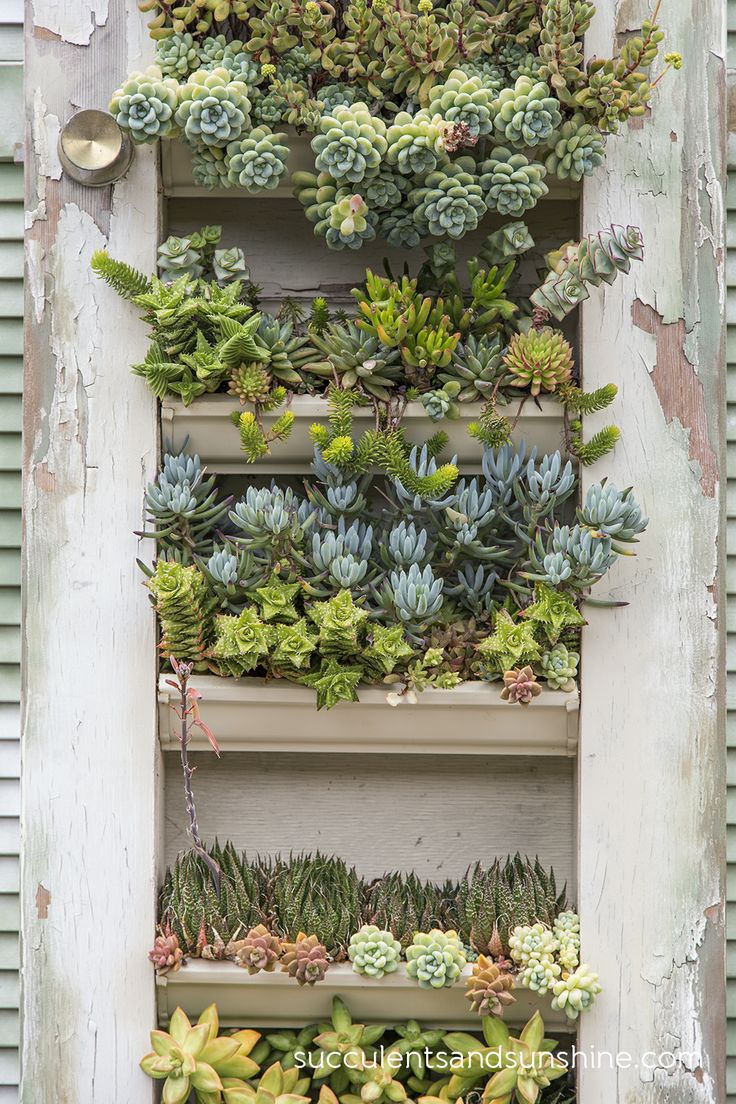 Try these cool vertical garden ideas:
Pot Hangers.
Stacked Pots.
Lattice Vertical Garden.
Shoe Organizer.
Recycled Soda Bottles.
Minimalist Vertical Garden.
Upcycled Dresser.
Recycled Pockets.
Stand-Alone Wall.
Clay Pot Vertical Garden.
Privacy Trellis.
Plywood Hanging Planter.
Upcycled Wooden Pallet.
Tin Can Fence Garden.
Ladder Shelving.
Bamboo Trellis.
You can grow plants outdoors because such a garden can be made against a wall and it will not interfere with you. Even if you don't have a garden, you can make a flower shelf near the wall of your house. You will always have fresh greens because a vertical garden can fit many small flower pots. The most popular herbs are lettuce, basil, and parsley, but you can choose from other varieties. People also prefer to grow vegetables: hot peppers, carrots, cherry tomatoes. It is important to take care of your garden to keep it beautiful and healthy.
Make your home cozier and warmer by creating your own vertical garden. You can buy ready-made designs of various sizes and shapes. Or do it yourself using simple materials you find in your garage or shed.