LECHUZA Self-Watering Planters
For almost two decades all LECHUZA self-watering planters have inspired professional designers and gardeners with their functionality and design. Self-watering planters incorporate the highest-quality irrigation system which allows water to spread evenly and optimally. They can cater for up to 12 weeks between refills, thus economising your time. They consist of a water-level indicator, plant substrate separator, and a drain plug, with the indicator reminding you when to top up the reservoir.
LECHUZA planters are unique in that they are all suitable for both indoor and outdoor use being constructed using high-quality UV-safe and frost-proof plastic. At Getpotted.com online shop you can buy LECHUZA planters in the UK varying in price, size, and colour.
Tall planters for bold statements
Tall planters possess the character to make a statement in any indoor or outdoor space, regardless of its size. With various sizes to choose from, ourrange of tall planters is sure to include something you will love. LECHUZA Cubico, with its aesthetically-pleasing cubic design,is considered the industry's best planter on hidden casters, which gives you the freedom to adjust its location easily.
If you are looking for smooth shapes, the Rondo collection of cylindrical planters with high-gloss finish could be right for you. Those wanting more unusual shapes to compliment a modern design may find LECHUZA Delta an attractive option.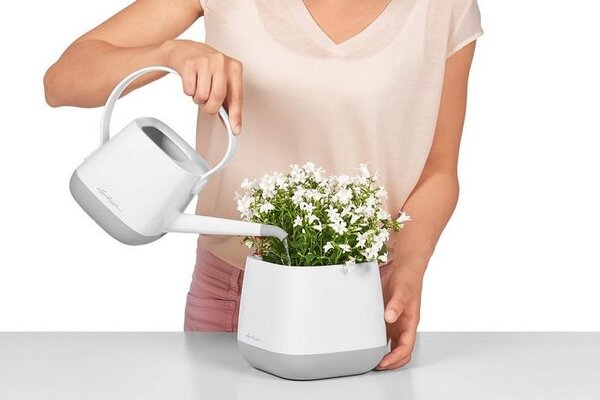 Add elegance with compact planters
If you are working with limited space, make the most of it and invest in LECHUZA planters that are small in size, but big in personality and character.
LECHUZA Classico, with its smooth, rounded shape and variety of finishes and sizes would fit almost any interior. They also sport durable rollers, making them effortless to reposition. LECHUZA Cube units also come in a variety of finishes and areperfect for countertops and windowsills. Its cubic shape makes for an ideal fit for corners.
Timeless Quadro, with its glossy rib structure, is one of the rare creations of the Square Collection, keeping in mind the demands of contemporary decor.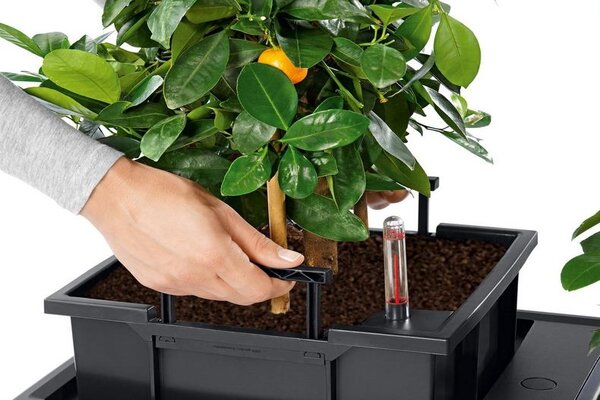 Trough planters for bordering your space
This range of planters is ideal for windowsillsor as space dividers. LECHUZA Balconera troughs, available in various sizes and colours, benefit from diverse finishes and are perfect for both modern and cottage style interiors.
For an easily movable room divider, try glossy LECHUZA Cararo planters available in a range of colours - perfect for both offices and home. LECHUZA Delta 20 has a stylish bowl design for modern interiors. Suitable for small potted plants growing in soil and orchids, this LECHUZA planter has won both the Red Dot and Designpreis awards.
You can read a few interviews with owners of LECHUZA planters here.